Alaçati: kitesurfing in Turkey's Jet-Set holiday escape
For long one of the Mediterranean windsurfing hot destinations: the area offers great conditions for kite aficionados and spots for almost every wind directions.
Turkey represents for sure an intriguing destination for kitesurfing lovers. Especially the Aegean coast offers countless spots and great conditions during the summer period to go kiting to, when Meltemi, the seasonal trade wind, blows practically every day.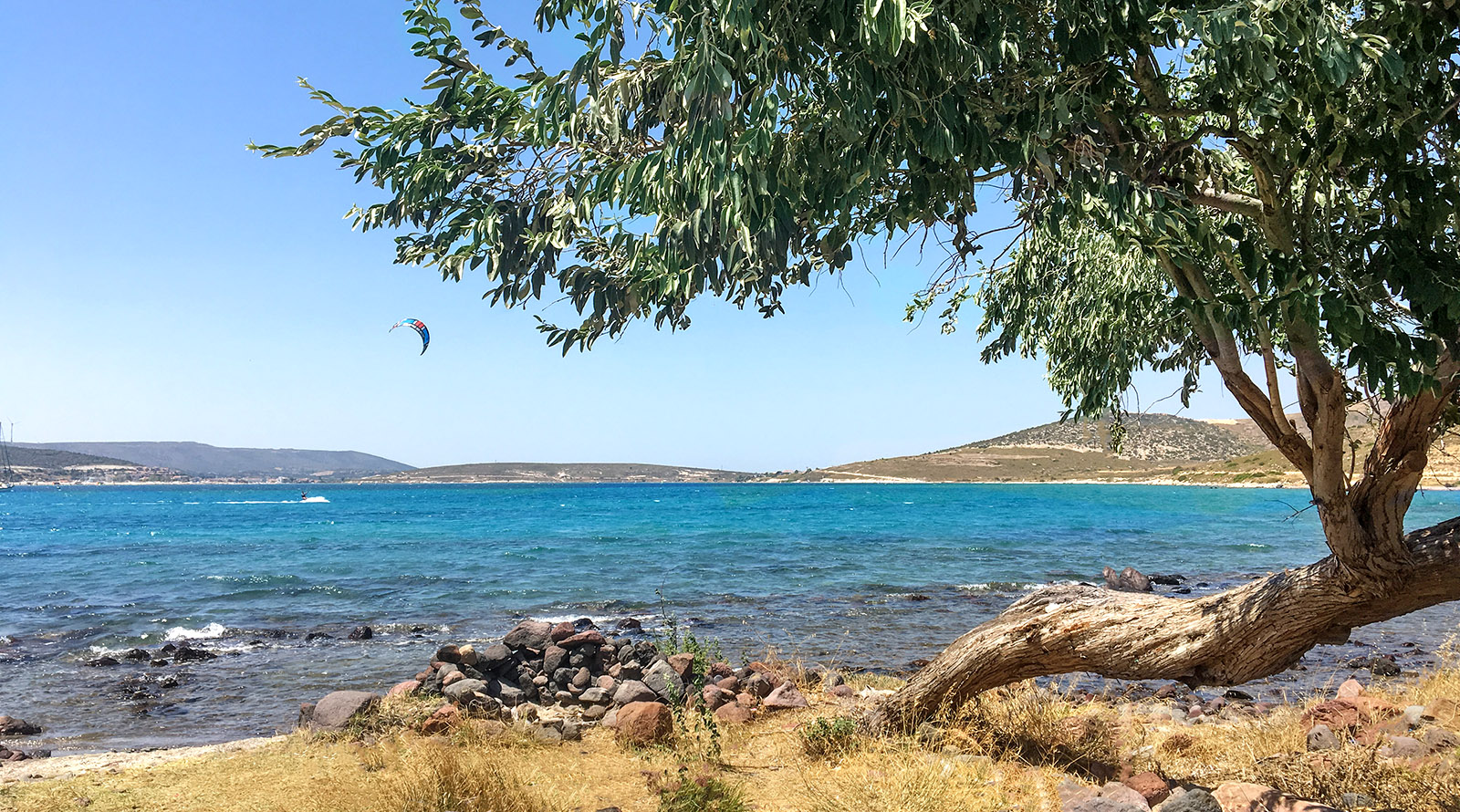 Alaçati's area offers also a plus of historical background and glamour, which would be unfair not to mention. A little stone house village, just few years ago, this little gem in the Aegean coast of Turkey has become the favorite vacation retreat for the richest living in big cities as Istanbul and Ankara. Famous Turkish actors, soap opera starlets and anchormen love to spend here their vacations and this increased tendency is transforming the once sleepy fishermen village in the most fancy vacation spot of the country.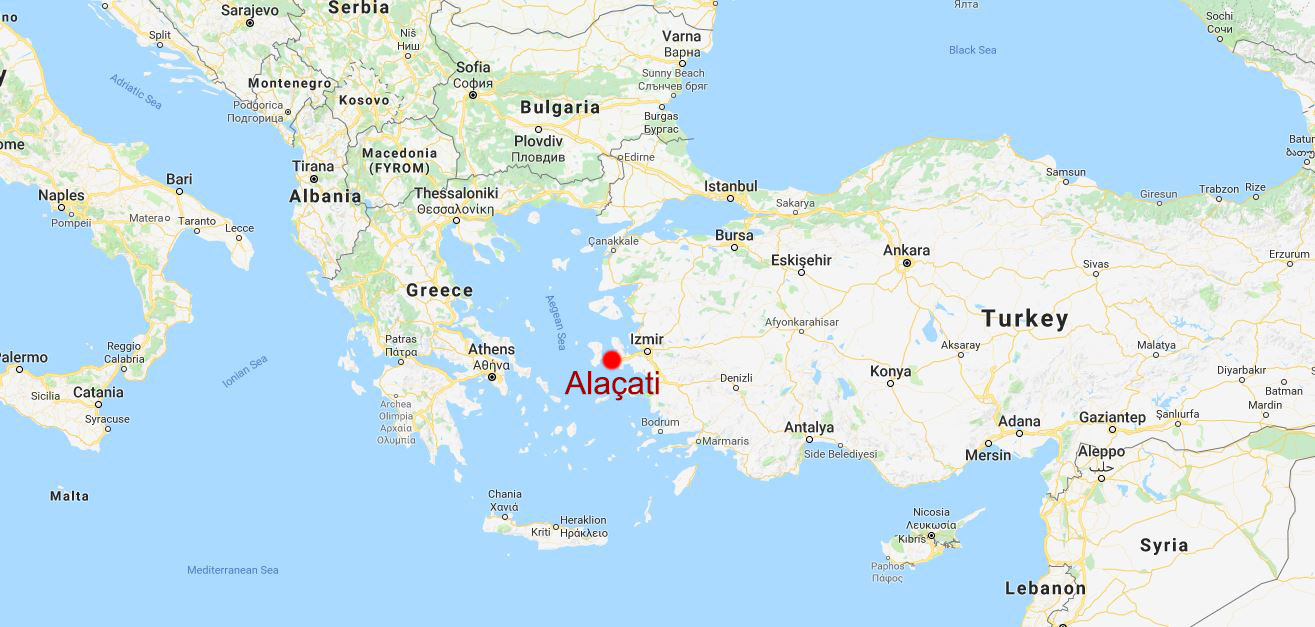 The proximity to Ephesus and other archeological sites adds a plus of historical interest to a kitesurfing vacation: a bad wind day could be easily turned in an impressive tour of one of the best preserved Greek/Roman archeological site in all the East Mediterranean area.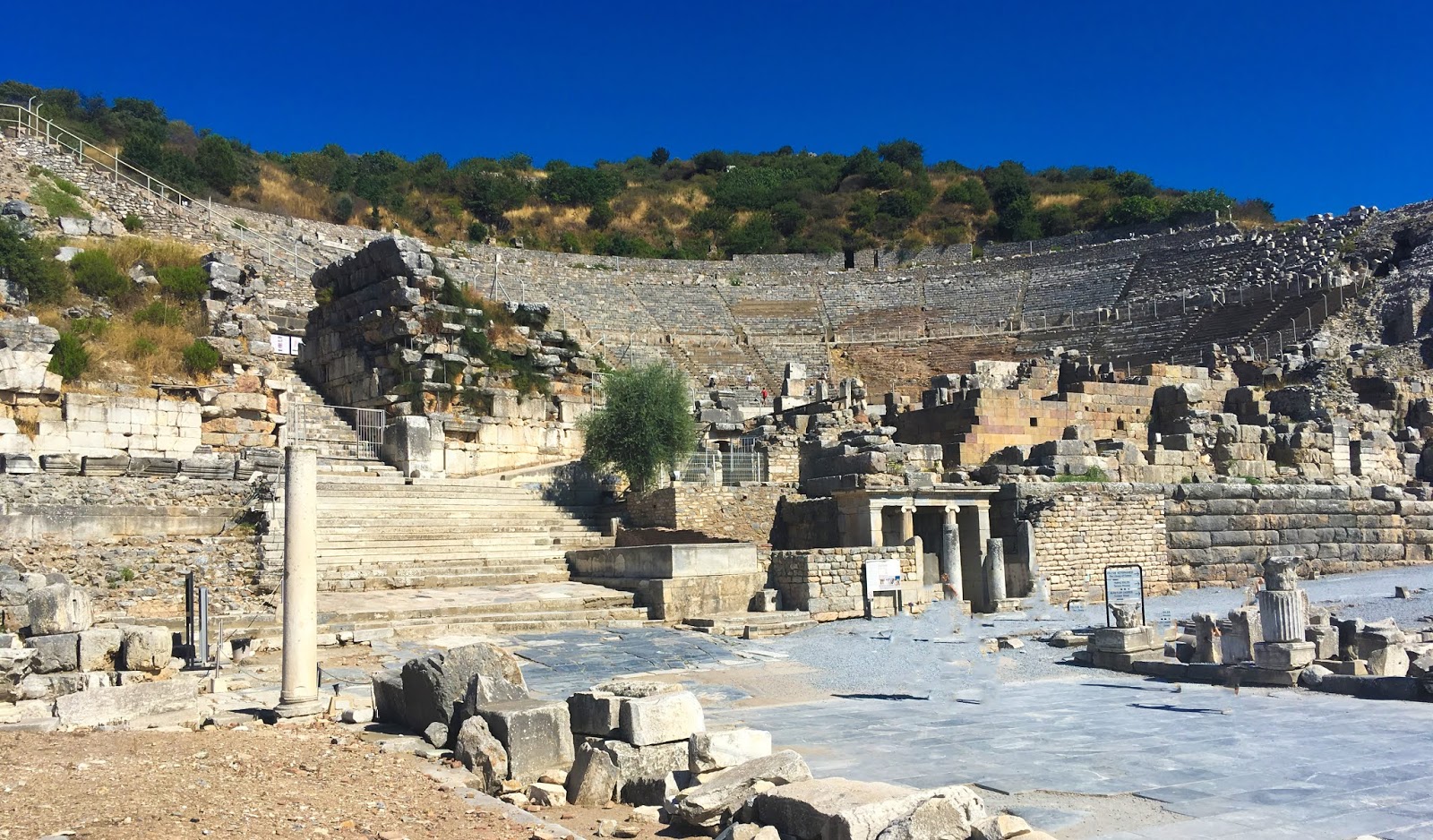 Alaçati has always been considered a sort of Mecca for windsurfers of all Europe and there is a very good reason: the geographical disposition of the coastline hills around the village has great effect on the wind intensity. In fact, both for the north summer wind (Meltemi) and the south occasional wind, the bay and the surrounding cliffs have the capability of creating a Venturi effect which sensibly grows the wind intensity.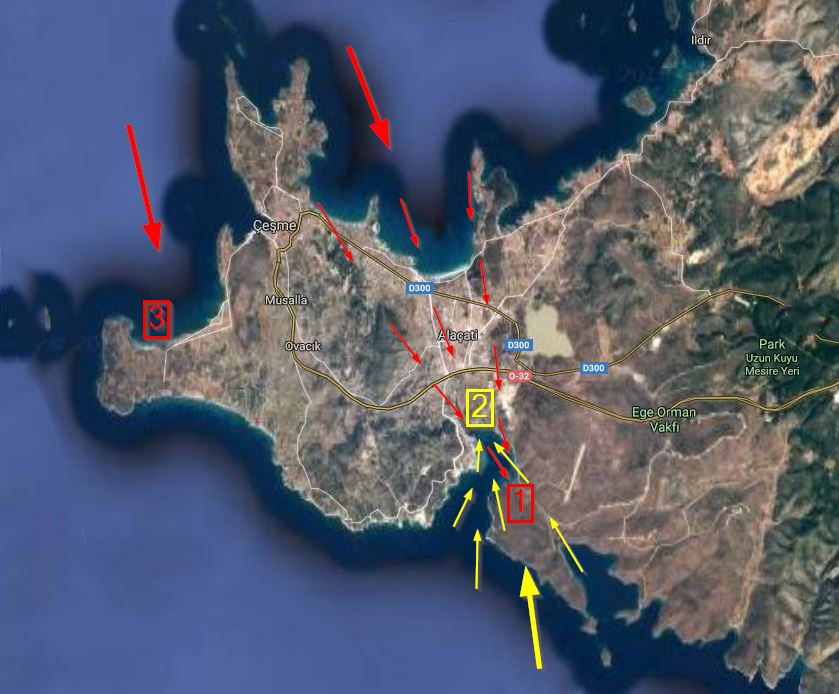 The area can offer countless places where unwrap the kite and have a nice session, but the most known are represented in the image above:
Main Kitespot
The flat water spot at the bottom south east of the bay (1) perfect with the main north wind direction. The entrance is not big and can get crowded by kite-school lessons due to the nice sandy bottom, but when riding upwind 100 meters there is plenty of space and great conditions.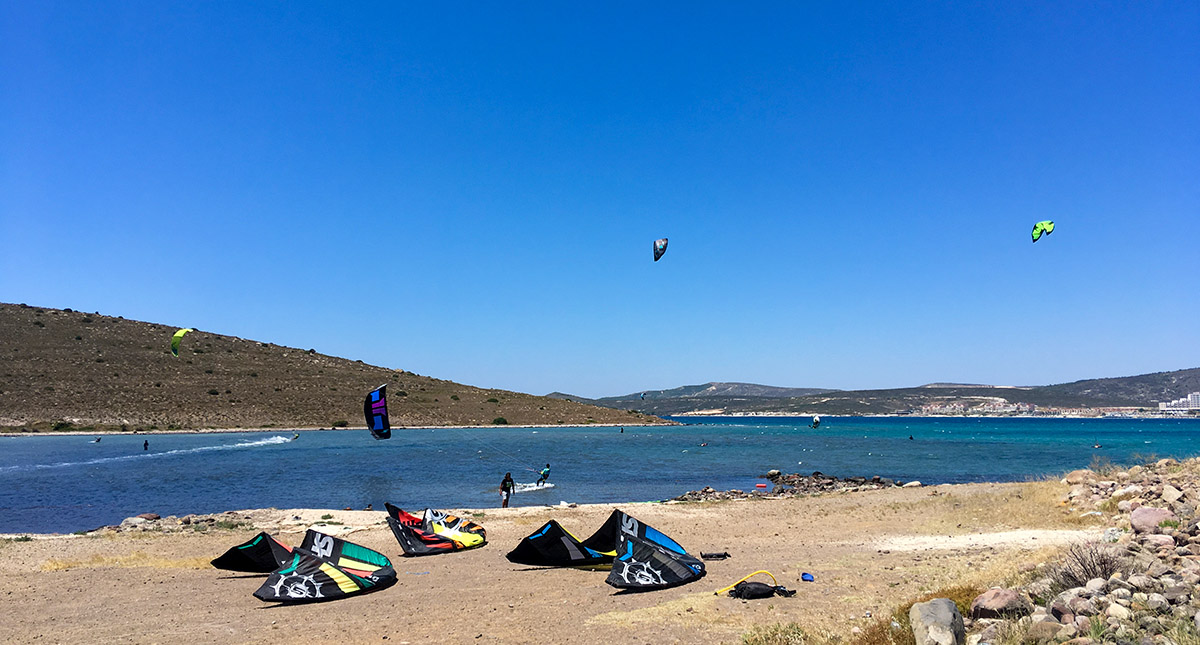 South Wind Kite Spot
2. the flat water spot at the north end of the bay (2), closer to the village and in front of the marina, which offers an amazing shallow water bay, fantastic for any rider style.

Wave Kite Spot
The wave spot in Pirlanta beach (3), which offers its best in strongest wind days.

Talking with a local kite instructor, Kerem, of advancekiting.com, I found out that the real wind speed can be up to 5 knots more of the web forcasted wind intensity due to the already mentioned Venturi effect. In fact in the main spot for north western wind (1), the average real wind speed is above 20 knots during all summer season, while the main forecast websites show 15/18 knots of average.
I could experiment myself the effect: being there in one of the worst weeks of the season with only 10/12 knots of maximum forecast, I had every day at least 15/16 knots of real wind and great kiting conditions. The confirm came from a group of friends which were staying in the same period in the close Island of Chios, which is interested by the exact same wind as Alaçati: while I was enjoying my kite session, they were drinking mojitos on the Greek beach.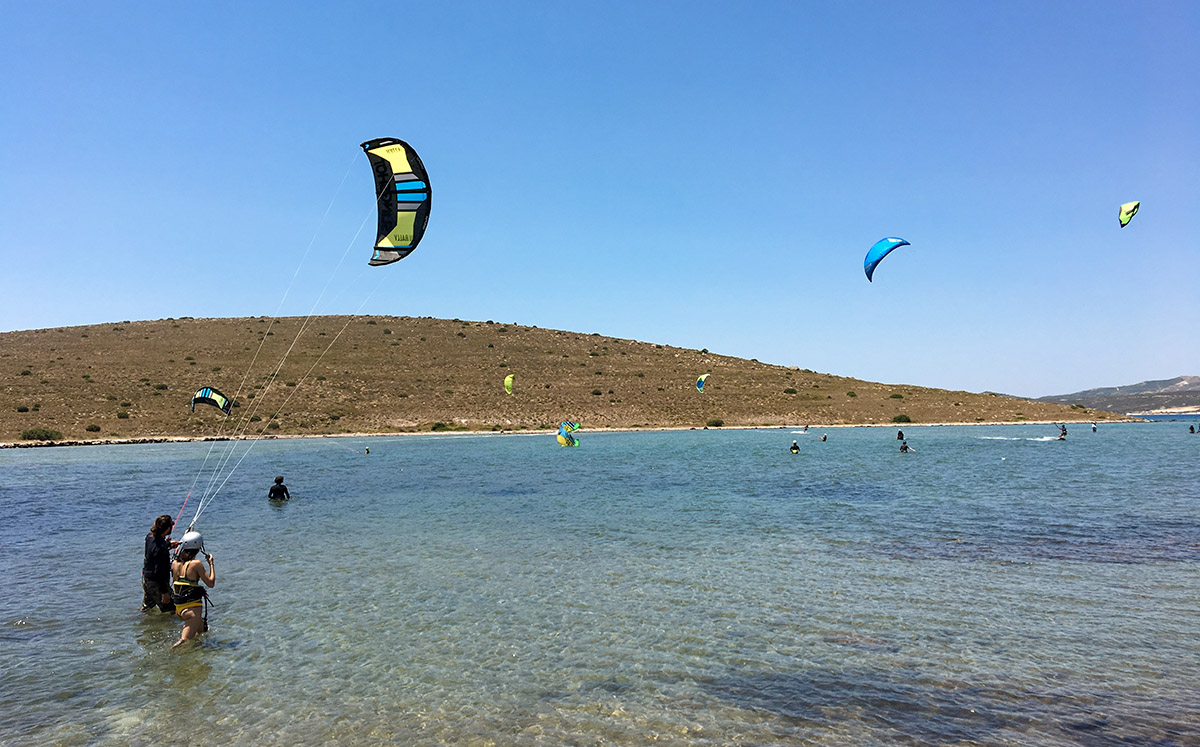 For beginners the spot (1) and (2) are the ideal playground to learn, with shallow water and sandy bottom. Here it is not difficult to find a kite school and on average the teaching quality good. For my sessions I was supported by the team of advancekiting.com, which turn out to be one of the most professional in the area and for sure very welcoming and easygoing.
The launch area of the spots aren't very spacious as they have rocks at the entrance so these guys' help in launching and landing the kite was precious.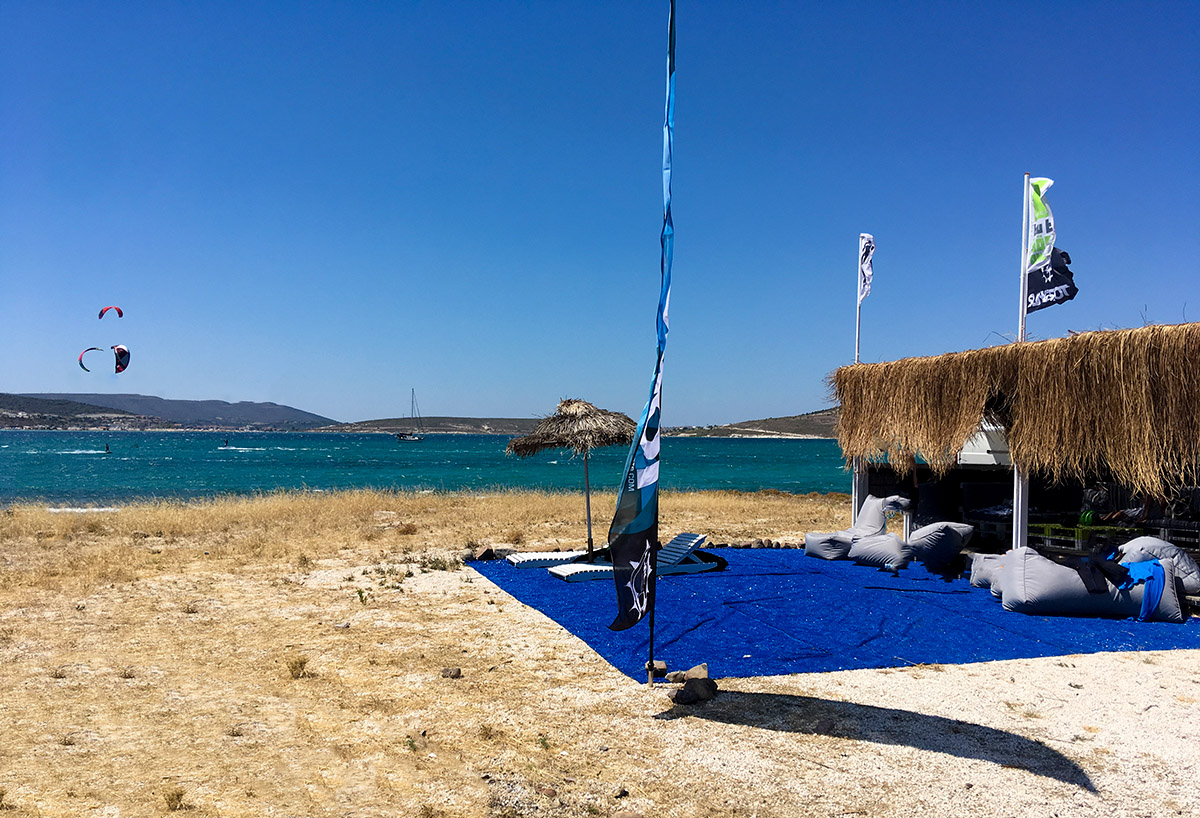 Probably with a good wind day, long downwinds might also be organized along the coast north of Alaçati, and that's something local schools should probably try to promote.
After kiting the village has a great nightlife in its narrow stone streets, full of restaurants which offer the best of Turkish local food and fancy lounge bars with loud music and elegant cocktails.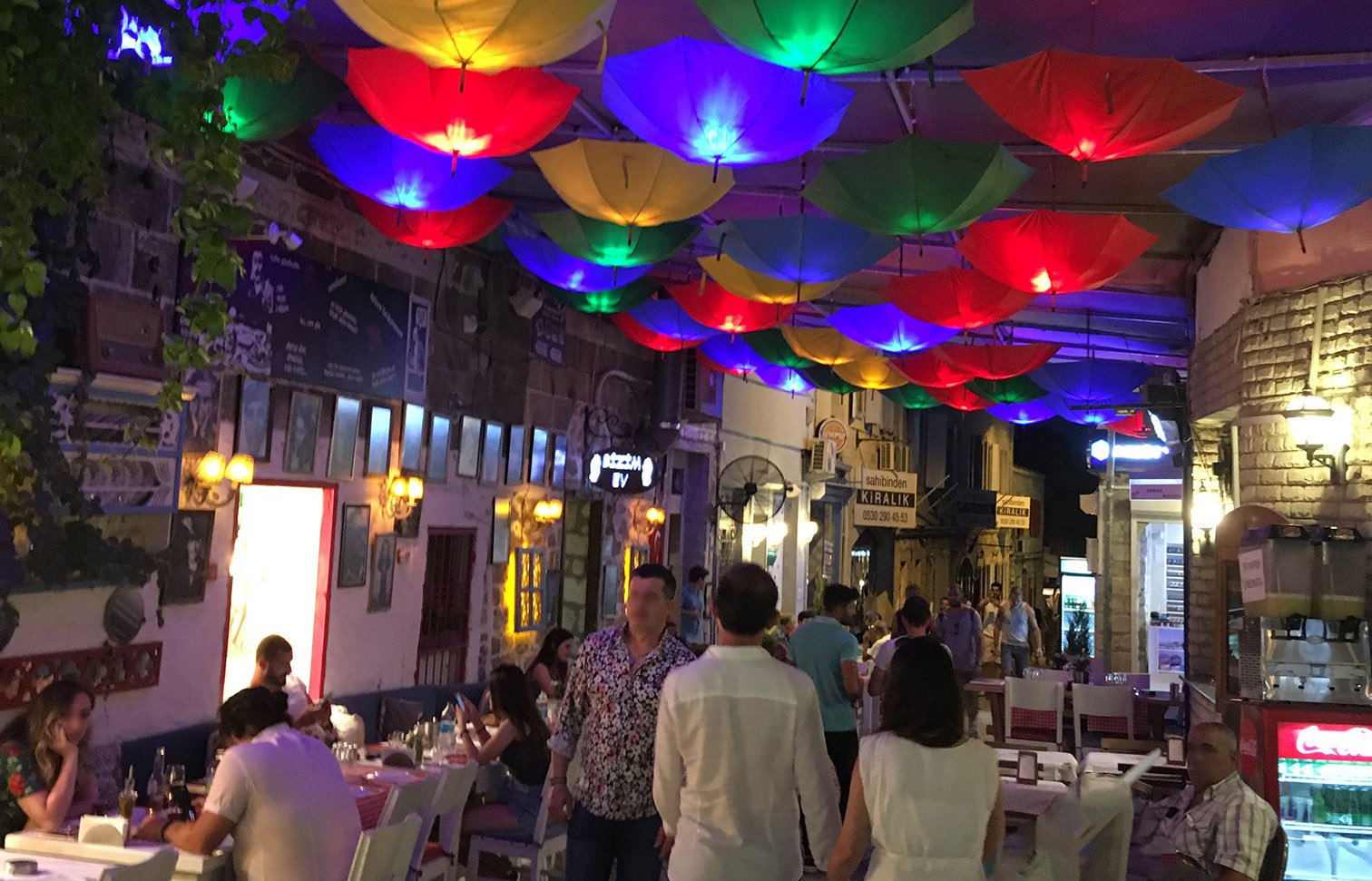 All in all a great place to start the discovery of Turkish Aegean coast to go kiting. C.U soon Alaçati!

Share the love for Kitesurfing...
Promote your Kite School for free!
Index your Kite School in our database.
You will get free lifetime visibility on Kitesurf Culture website.
If you have a website, it will provide precious backlinks to improve your SEO ranking
Comments
---
Nilesh Rajput
Quality content, please keep sharing this type of information.
---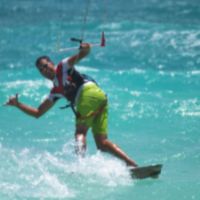 Hey Kiters! I'm Gabriel!
It is SO AMAZING you're here! At Kitesurf Culture, we hope You'll enjoy the content we passionately offer.
Explore, share, comment, and make our community bigger and more and more a fun place for all the Kiteboarding lovers. We are so happy to share our passion for Kitesurfing with anyone... Learn More →
Promote your Kite School for free!
Index your Kite School in our database.
You will get free lifetime visibility on Kitesurf Culture website.
If you have a website, it will provide precious backlinks to improve your SEO ranking
Relevant Posts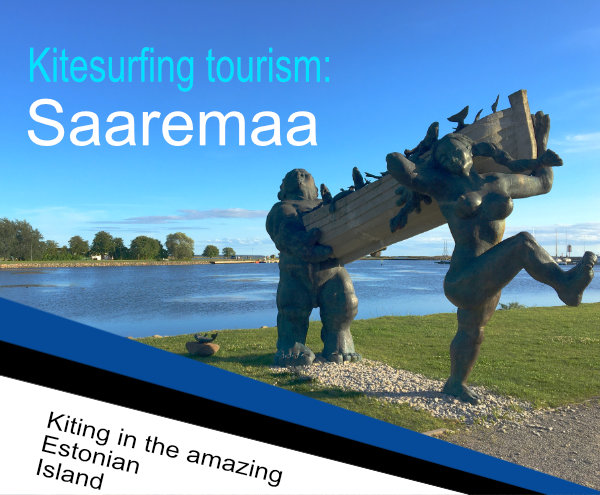 Saaremaa: go kiting in the amazing Estonian Island.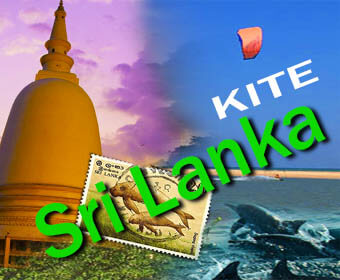 Go Kiting in Kalpitiya, Sri Lanka: Top Exotic Kitesurfing Destination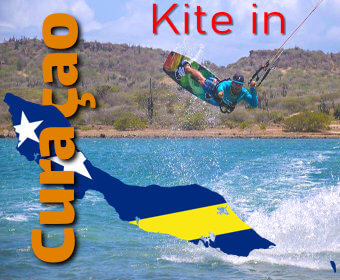 Go Kiting to this little treasure of the Caribbean: Curaçao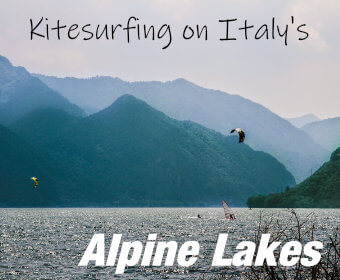 Go kiting on Italy's Alpine Lakes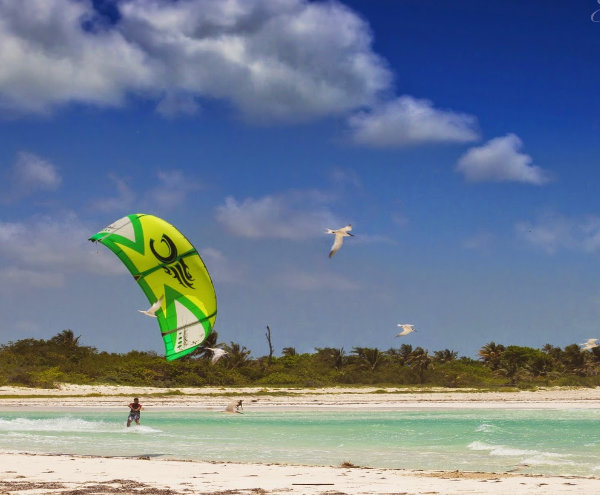 Secret Kitesurfing Spot close to Tulum Mexico
Latest Posts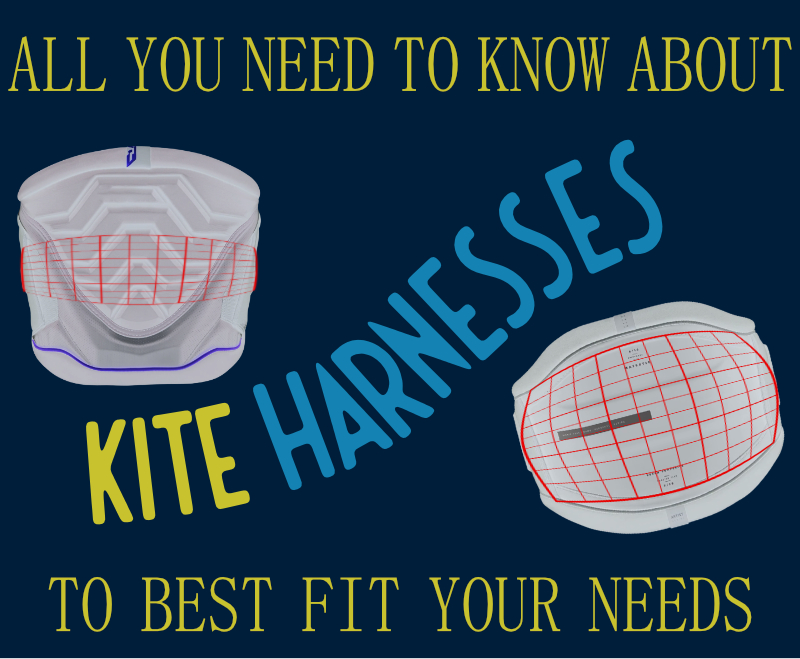 All that you wanted to know before purchasing a kite harness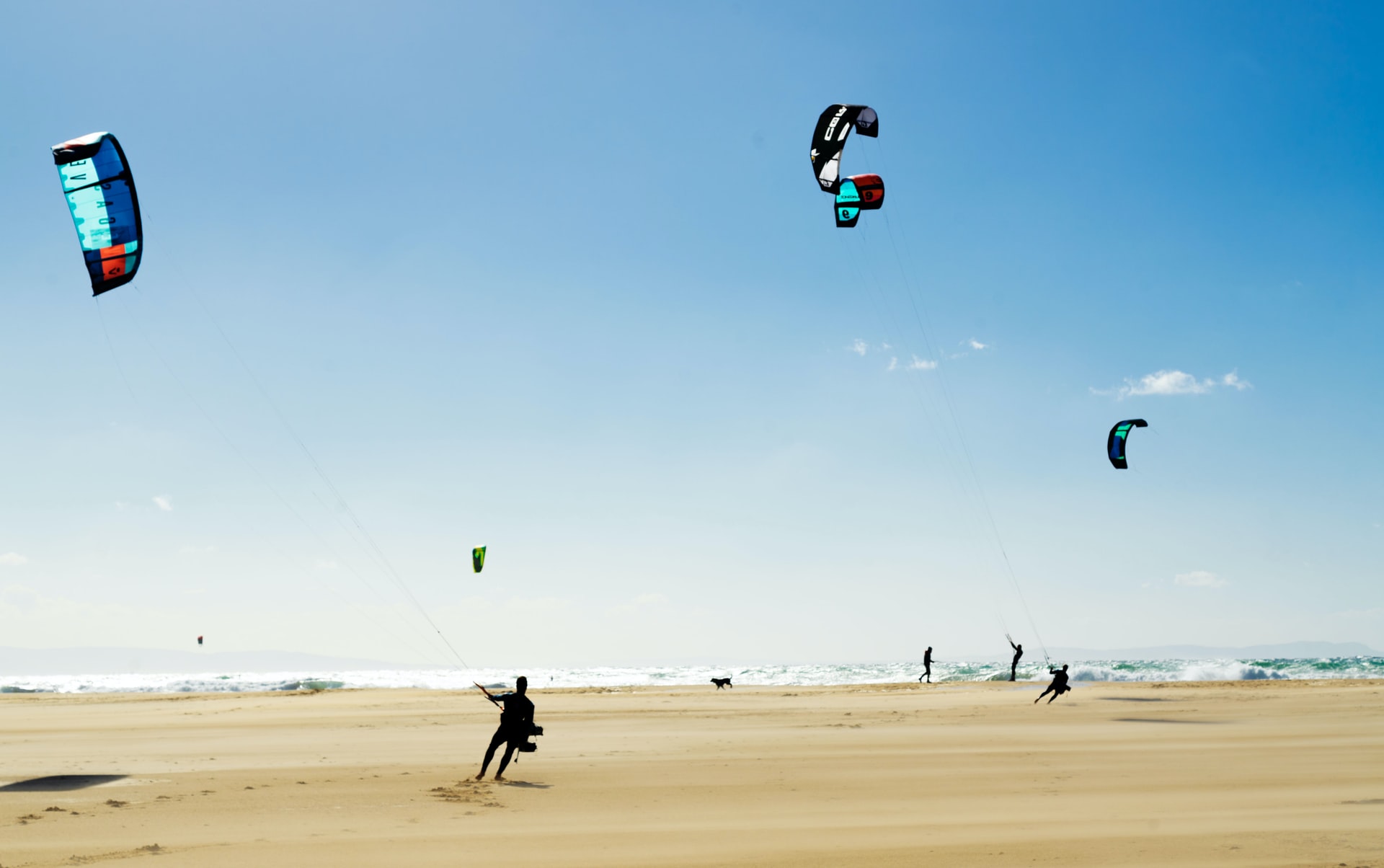 What you need to know before going kiting to Tarifa.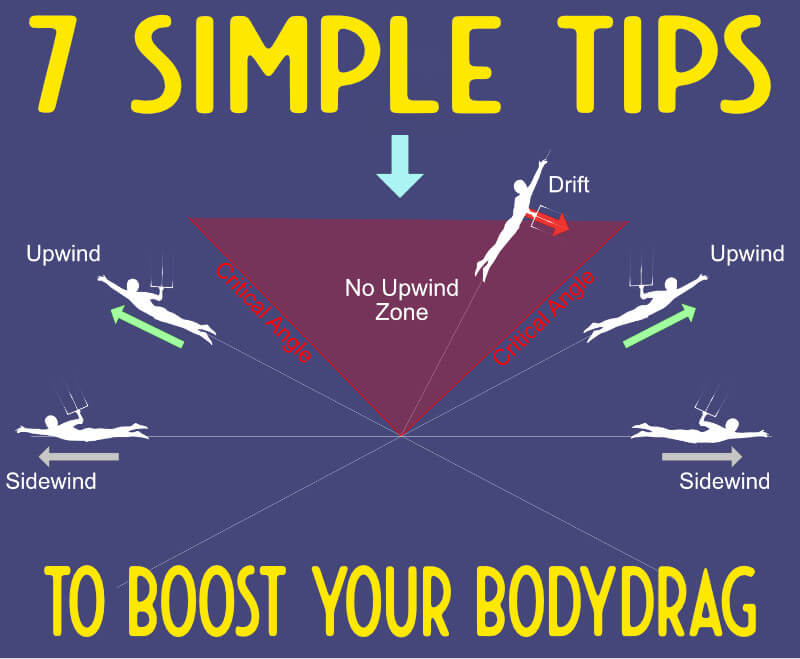 7 tips to boost your body drag upwind skills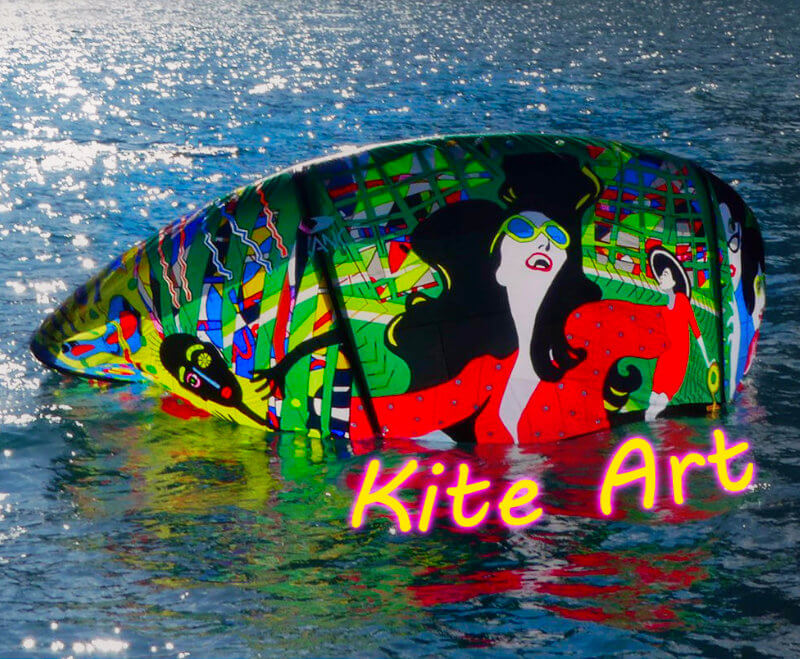 When your kite becomes a flying piece of art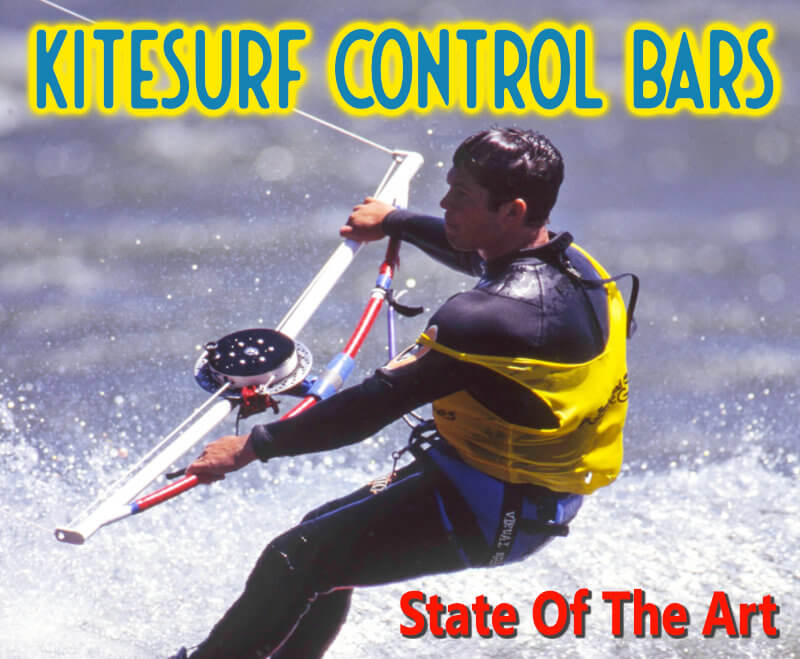 The Kite Bar: functions, evolution, components, and its safety
Blog Categories