Why a Kitesurf Culture website?
Kitesurf Culture is ment to be a place where anyone who is in love with the sport can meet, talk, share experiences and above all emotions. Its emotions what actually motivate us all to drop anything we are dealing with at any given moment and to run to the nearby spot as soon as we feel just a chance of finding good wind.
This virtual place is ment to work as a meeting point. Anyone, who would like to spend some time with me on this website and blog, is welcome to share any sort of information, idea and advice required or needed to help having a better kitesurfing session the next time we will be on the water.
Kitesurf Culture wants to be based on that sort of 'fil rouge' of collaboration, mutual assistance and friendship which it is naturally embedded in all the people who practice Kite Surfing. I learned myself through the years and also through unpleasant experiences that we enjoy at its best the practice of our beloved sport with a group of friends and in a community or ...a tribe.
Kitesurfing was born with kiters helping in launching and landing each other's kite: few other sports require to ask others to start our own session (true, nowadays we are all good in self launching, but still having someone landing your kite gives good vibes).
That is what Kitesurf Culture stands for: a virtual community to surround and support you and any kiter in any aspect of the kite surf practice: whether you are planning the next kite trip or you are trying a new trick on the water and need that tip to move forward or you just want to spend sometime in good company when far from the water or from the next kite trip.
The core of the website is, of course, its blog, which I write in first person as I occasionally host some friend's post, but the main idea is to develop tools, utilities and concepts to make our life as kitesurfer easier and more fun. Kitesurf Culture is ment to be a work in progress website: me and my team will try to develop following what we will perceive is needed at any given moment. Feel free to give us suggestions and inspirations.
Who is behind Kitesurf Culture?
Hello There, my name is Gabriel and I am pretty much the set designer of Kitesurfculture.com - with the help of several friends who contribute to the content on this website according to their specific fields of expertise and skills in the kitesurfing arena.
My first encounter with a kite
I came in contact with kitesurfing on 2003 first time, in the Caribbean, watching a couple of riders performing incredible high jumps for that time and I got immediately fascinated by the sport even though then I could not give it a try. My mind was set, I had to learn that!
My first chance to give it a try was the next year when I was on vacation in Tunisia: to tell the truth it was a very bad experience, because the 'instructors' teaching me were really poorly trained, probably just basic kiters paying their vacation giving some lesson with their gear. That led me into some dangerous situations from which I fortunately didn't suffer any damage, but I assure you, it was just by pure luck.
I might write a blog post about that story one day as it was a very teaching experience: the good was I learned quite well that you need to have a proper training from professional instructors before set yourself out on a kite.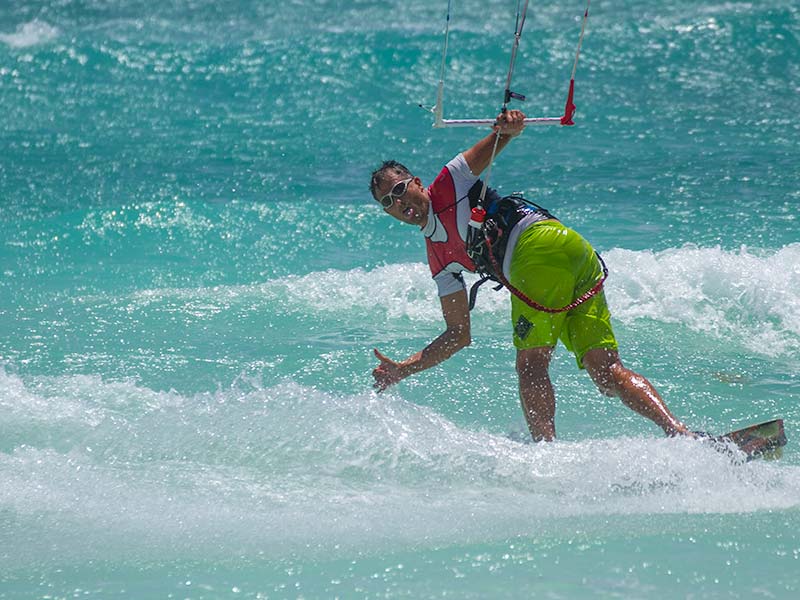 When I really learned kitesurfing
In the late 2005 I had the chance to learn from a great team of professional on the lake of Garda, North of Italy and my adventure could finally start. (Thank you Xkite for the great time spent in those years with you!)
Since then, even though working as a Civil Engineer with my own company, I started spending more and more time on the board, until I sold my shares of the company to my partners in 2012 and went to Egypt, where I got my certification as IKO instructor in another great kite school, Prokite Academy, managed by what is now a very good fried of mine, Massimiliano Piona, IKO Examiner and one of the most experienced instructors you can ever find.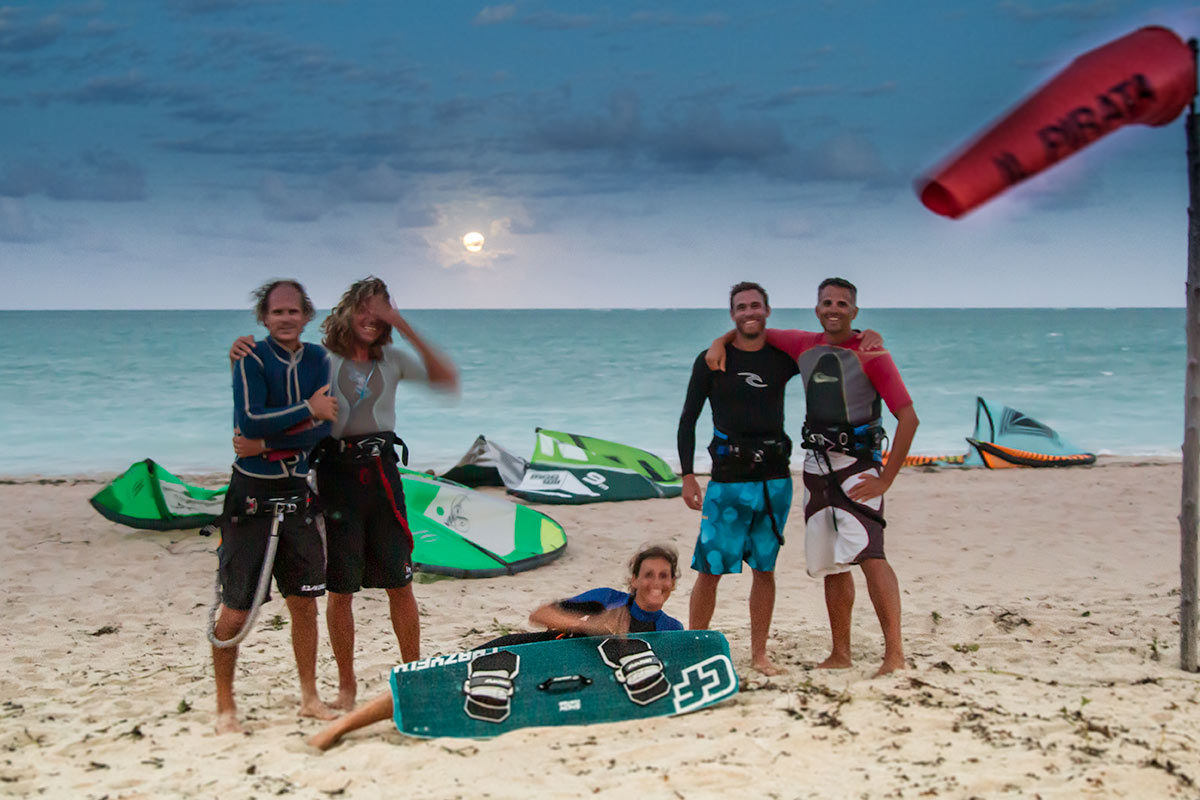 ...and then a lot of kitesurfing!
Kitesurf brought me litterally around the world: I have been kiting in all the five continents in a countless number of spots, meeting incredible new friends. In the meanwhile I spent a considerable amount of hours teaching in kite schools ending up managing also a couple of them. This led me to accumulate "some" experience 😜 in this discipline which still makes me so enthusiastic, after over 15 years of practice.
I am really so passionate about our sport and still eager to learn new tricks, techniques or just learn about any great experience anyone is willing to share. In exchange, I will try to share with anyone who can be interested my knowledge, my adventures, any cool stuff I have come to know about kitesurfing and above all the emotions every experience brought.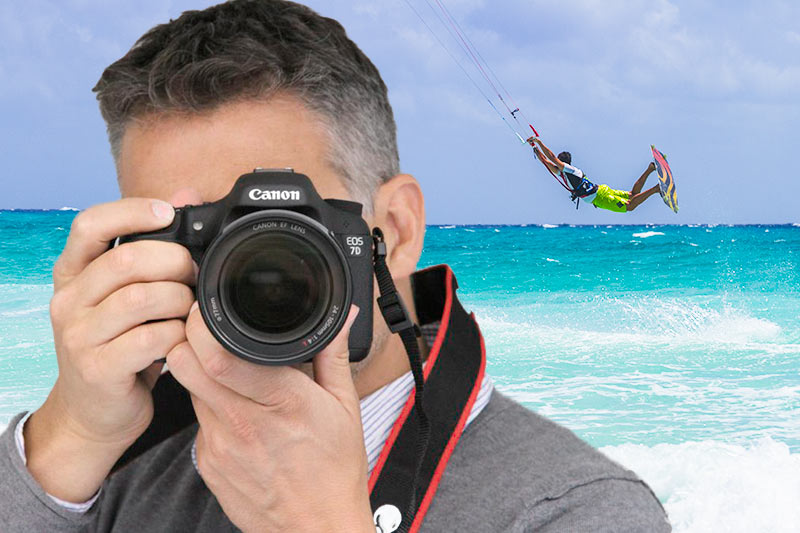 And what now?
Nowadays I am more and more in love with this amazing discipline, I'm on the water kite surfing as much as possible, and I am making it by all means my way of life. I am a skilled photographer, a good graphic designer and full stack web developer, so here we are with this new adventure. My skills and the collaboration with great professional will provide the visitors of this website, who I will consider my personal friends, with high quality material, which I hope will be appreciated.
Please, make yourself comfortable and enjoy all the 'stuff' this website has to offer, because I hope you'll consider it part of your kite community.