8 Tips to buy used Kitesurfing Gear avoiding Bad Surprises
The high costs of new wings and bars force many kiters to consider second-hand gear. How to buy quality equipment at a good price and avoid scams?
A new kite is a source of joy for riders. The need to purchase a new piece of gear involves everyone: from the beginner to the expert kiter.
Sometimes the price tag turns out to be out of our grasp, and we need to consider to buy used gear.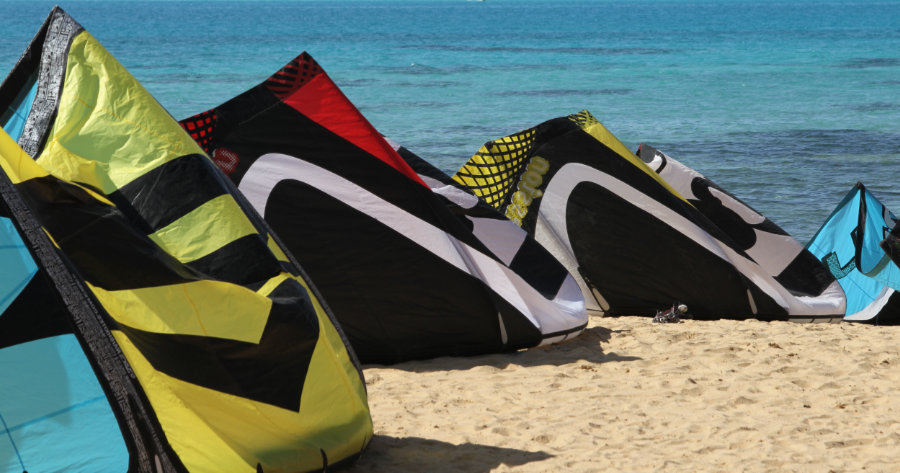 A new kite nowadays can cost from a minimum of 1.200 USD (1.000 EU) up to 2.400 USD (2.000 EU), according to the brand and the model.
It may seem a lot, but kitesurfing is a technological, high-performance sport that takes place where natural elements put a strain on our equipment. Therefore, riders need good quality materials, updated, and reliable.
The market of used kitesurfing gear for sale can help to reduce costs and we can still be happy with our new-used equipment. But to venture into it, and avoid scams or bad deals, we need to have some hint and refine our knowledge. Used materials are often considered the best way to buy kitesurfing gear for beginners, but a lack of knowledge might result in good money loss. If you are a newbie and think to go and search by yourself through used kitesurfing gear on craigslist, don't be surprised to find yourself in some trouble situation after your purchase.
Another aspect is how to evaluate the condition of what we are going to buy. The kitesurf kites and bars are made of polyester fibers, inserts in Dacron, Ripstop, carbon fiber, Kevlar reinforcements that in the long run, wear out, tend to deform, or even tear apart. The action of the wind, the salt, the UV rays, the proper use, and the correct maintenance (check our other post about this topic) are some of the factors that affect the longevity of wings and bars. The bladders in the leading edge and in the struts are particularly sensitive to wear as well as to heat and cold: If a kite has been stored for a long time in a warm, humid, or not a perfectly ventilated place, the risk of ungluing the valve welds is very likely. The lines are the parts that wear a lot too, and they are essential to the safety of our kitesurfing session. The depower elements, the bridles, and the grip of the bar need to be checked as well.
Boards, even though they have a longer life span, can have suffered impacts, misuse, poor maintenance.
The used kitesurf gear market is becoming bigger and bigger as more people approach the sport and start buying and selling equipment.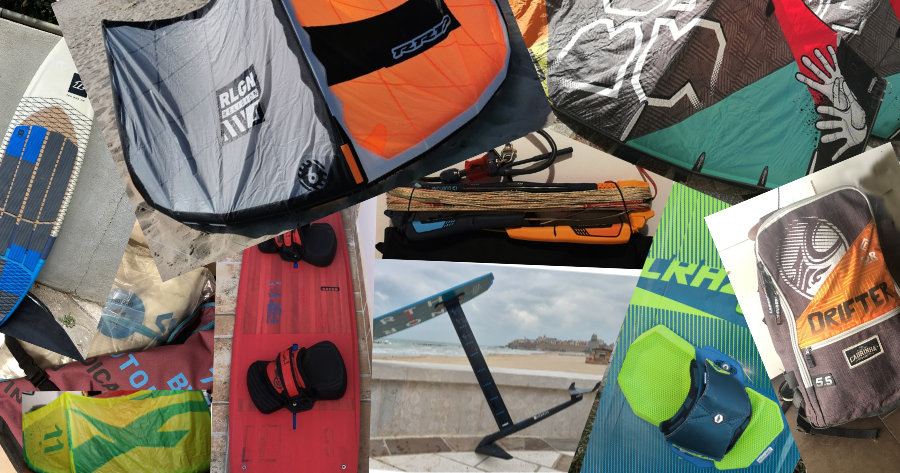 Here a few tips about how to approach a used gear purchase and what to check:
1. Try to improve your knowledge on what type of performance you expect from your new-used gear (for example, by deepening characteristics as kite's aspect ratio and arch shape as in our previous post). This will help you to choose the right item for your needs. Buying used kiteboarding equipment with little expertise can lead to bad surprises. Today to the internet gives access to technical datasheets, brochures, video presentations, evaluation reviews, and tutorials on basically any product: let's take advantage of that.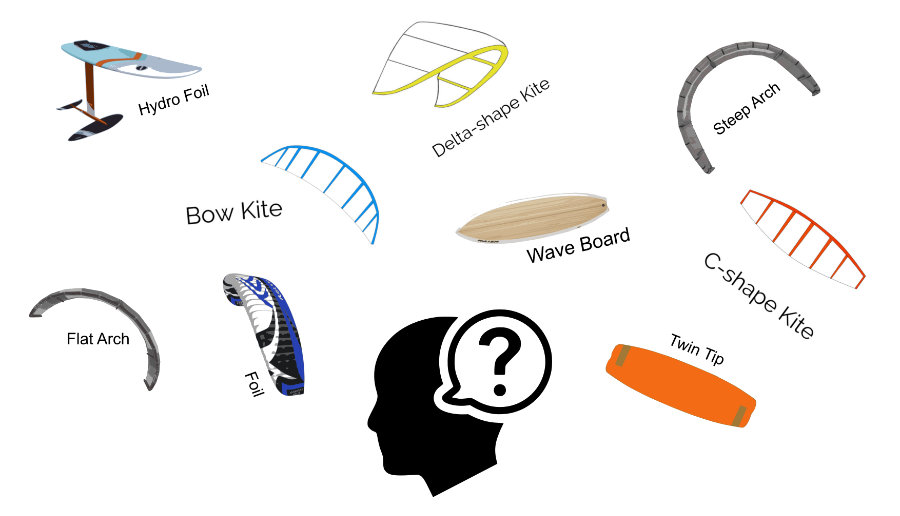 2. Probably the best place to buy used kiteboarding gear is a shop or an online seller with a good reputation helps to avoid a lot of bad deals, and most of the time to access some form of warranty, which makes it a recommendable practice.
3. On the other hand, if you want to buy from a private seller, make sure you carefully check the item directly (not through a picture) and with attention. You most probably won't be supported with any type of warranty or assistance, and your purchase will be kind of final.
4. If possible, try what you are going to buy. Nothing is better than a good session on the water to check the performance and the feeling of a new kite or a new board.
5. Avoid buying kites older than 5-6 years. There are good chances the materials deteriorate even in the presence of good maintenance. Also, safety systems might turn out to be obsolete and not as performing as the most modern solutions.
6. When purchasing a used kite, you should check:
a. Ripstop and canopy: observe their general conditions as the presence of discolored areas, rubbing marks, and micro holes. Small signs of wear on the kite are acceptable, but several micro-holes, conspicuous patches, cut marks, or a fabric that is too soft (not 'crispy' as it is usually said) are signs of a run out of time kite. The ideal would be a canopy that is still sturdy and full-bodied to the touch.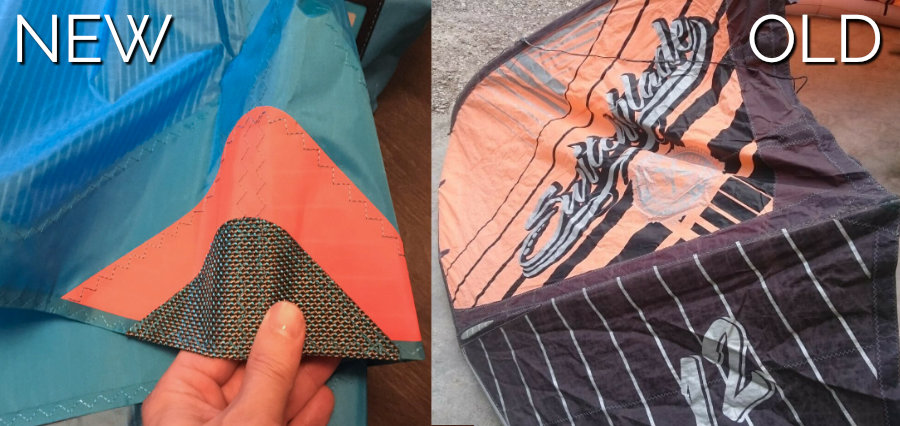 b. Connections and bridles: if very discolored, they indicate a much-used kite. They must not be frayed.
c. Pulleys should function perfectly, spin easily, and not be clogged by sand or salt.
c. Dacron reinforcements: check the seams on the leading edge and make sure they have not yielded as a result of too many crashes or because of UV rays.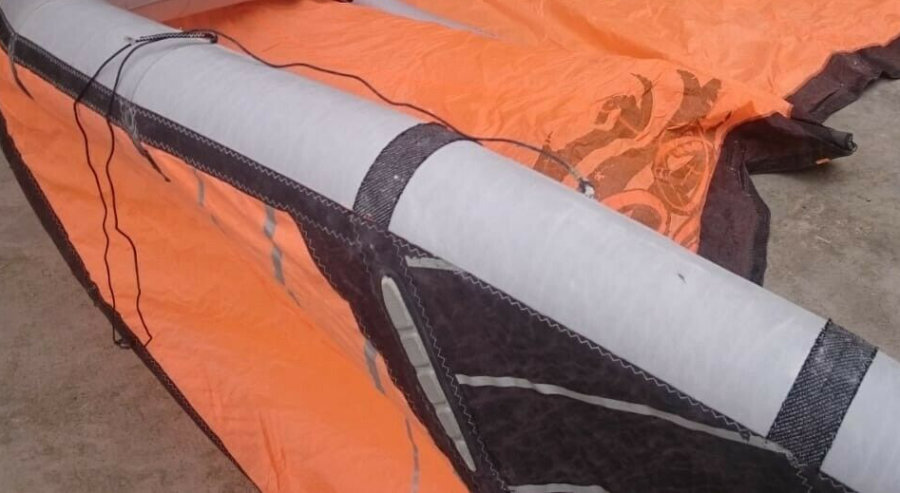 d. Repairs: a repair done by a professional sailmaker is acceptable (of course, it should lower the kite value accordingly), as the presence of a micro-hole or a small cut in the fabric that was properly fixed. Different is the case of deep cuts, patches made on the fly, and deformations involving leading edges and struts. In these cases, it is better to look for better deals.
e. Inflate the kite and leave it inflated for a while to make sure there are no air leaks.
f. The kite's bag: it can help tell how well the kite was kept. If it is dirty, moldy, or discolored you have clear signs of lesser attention in the maintenance. It is good to check the seams, the zips, the inside, and the presence of a repair kit is a plus.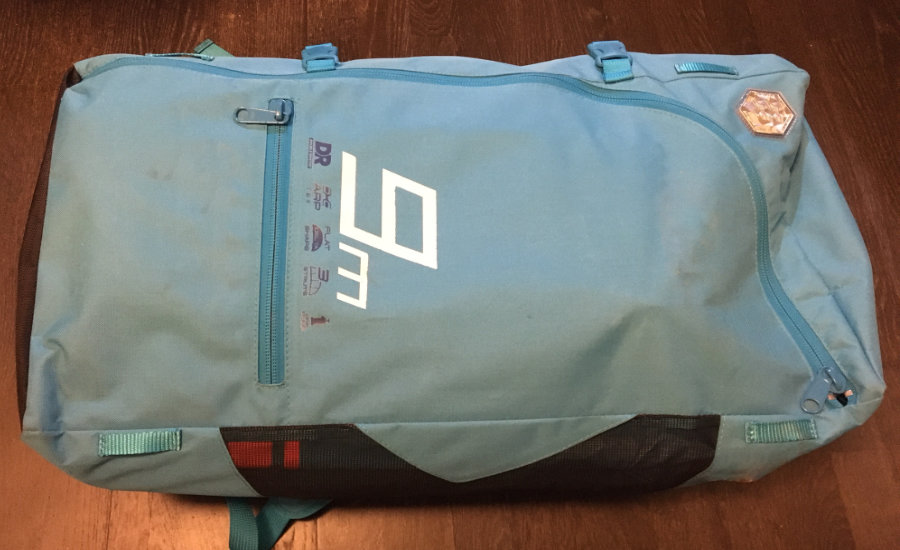 7. In a kite bar you should pay attention to:
a. The bar must be solid, be straight, and the grip should not be too worn out.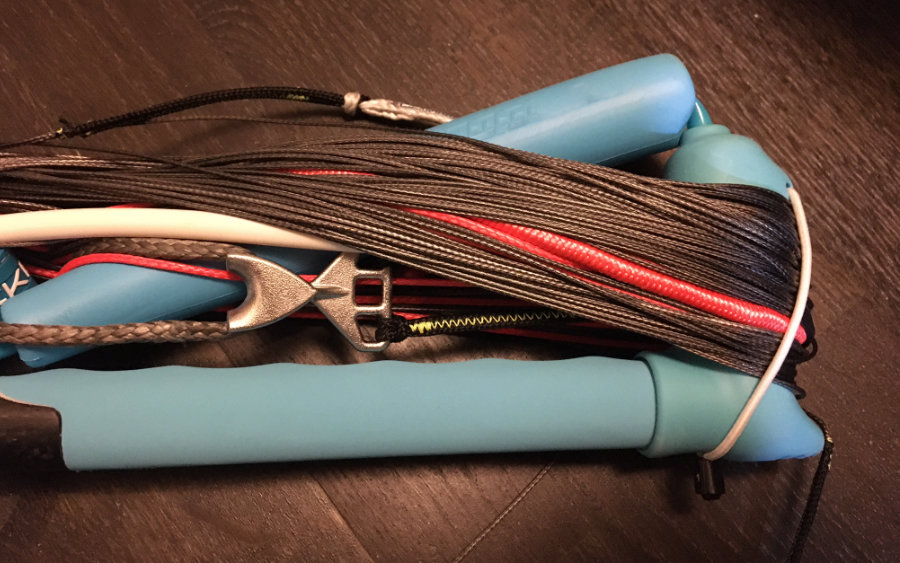 b. All depower system elements must work properly and be free from saline or sand clogging.
c. The lines must not show fraying, evident signs of wear and knots. Same to say for the pigtails.
d. The emergency quick-release must work perfectly and smoothly. It is also good practice to try it and verify its efficiency.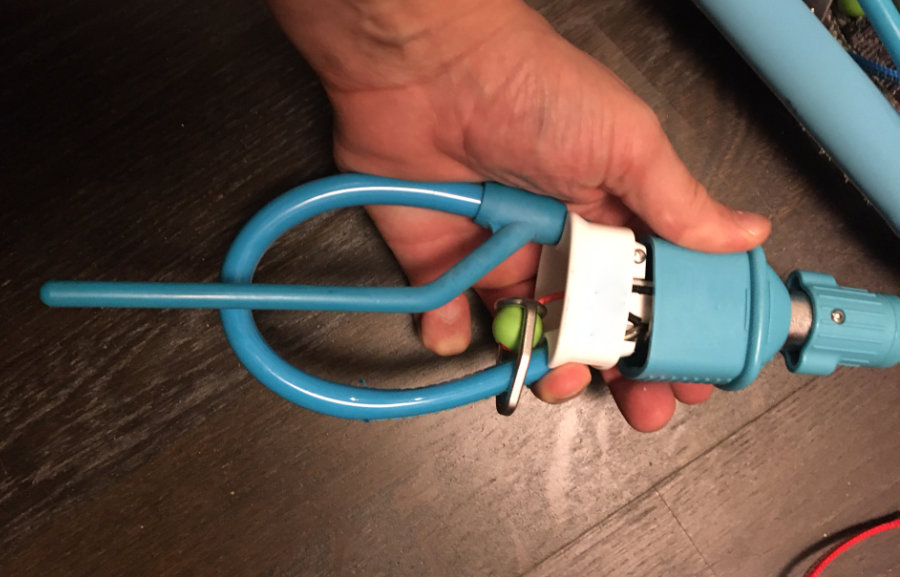 8. If you are purchasing a used kiteboard (talking about twin-tips here) you can be less sensitive about the general age since boards, as mentioned, can last several years and still be efficient. Said so there are some things to be checked:
a. Boards are mostly made in fiberglass or carbon fiber with some core (wood or synthetic), held together with some epoxide compound, because of its flexural strength and ideal use in laminating the layers. A good board is produced with some sun coating to protect the resin because Epoxies are particularly susceptible to prolonged UV exposure. But coating doesn't stop all the radiations, and a board left too much time in the sun will undergo some degree of degradation. Deterioration due to UV is known as 'Chalk out'. A deteriorated epoxy first loses its color and transparency, which can be less scary than the second effect: it loses flexibility and becomes fragile. So, pay attention to any coloring or transparency degradation it might indicate a loss in the resistance of the board.2. check the board edges, bad hits or laminate degradation can be very visible on them because they are most exposed to mechanical and thermal shocks.
b. Check the board edges, bad hits, or laminate degradation can be visible on them because they are most exposed to mechanical and thermal shocks. If you see the layers detaching, you can expect those defects to become bigger fast with the use.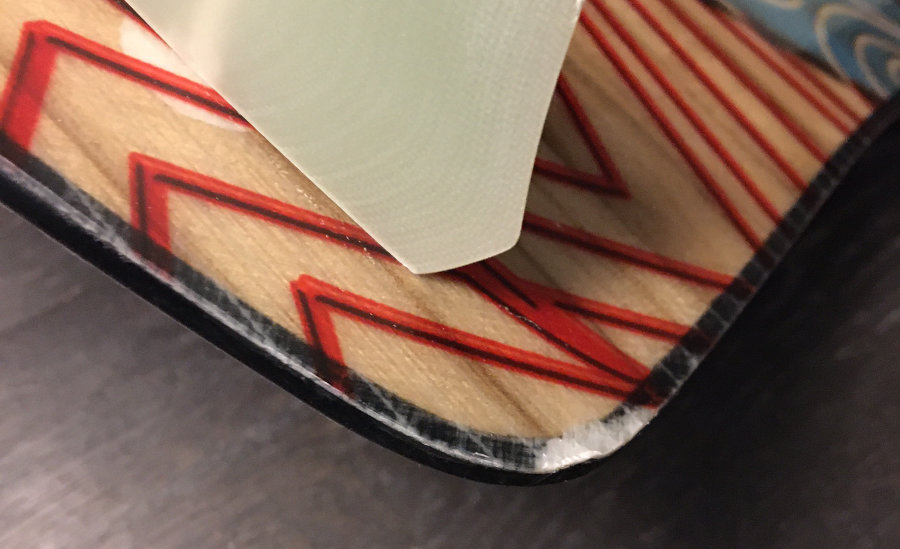 c. General scratches far from the edges, if they do not cut through the external protective layers, can be considered as cosmetic defects due to normal use, and they will probably not be very harmful to the kiteboard's life.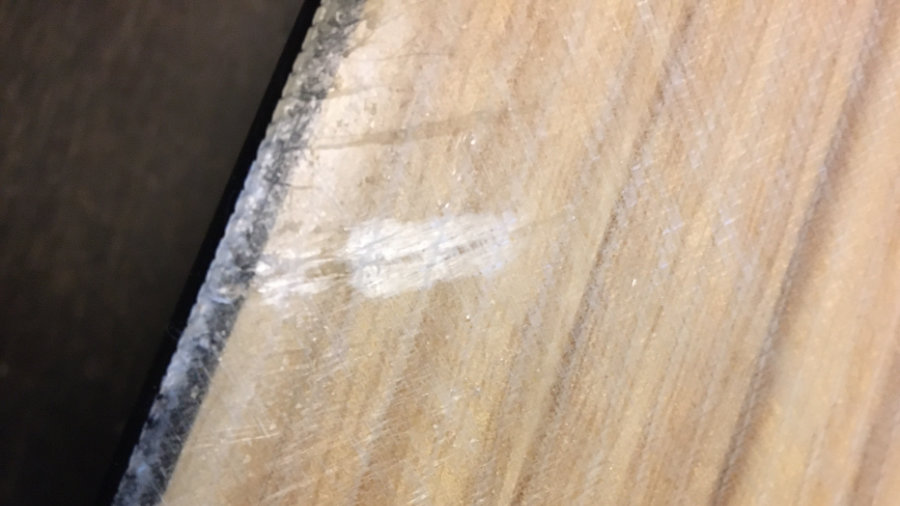 d. The strap conditions are also important and can tell you a lot about the use of the board. You might even consider changing them to find a model that is most comfortable for you.
e. Even more important is what is beneath the straps: the board mounts, where you need to screw pads and straps. If they are rusty, oxidized, or clogged with salt, you will not be able to change your pads/straps making the board unusable the first time you break a strap. So, always check the mount and better unscrew the pads to see if the mounts are ok as in the following image.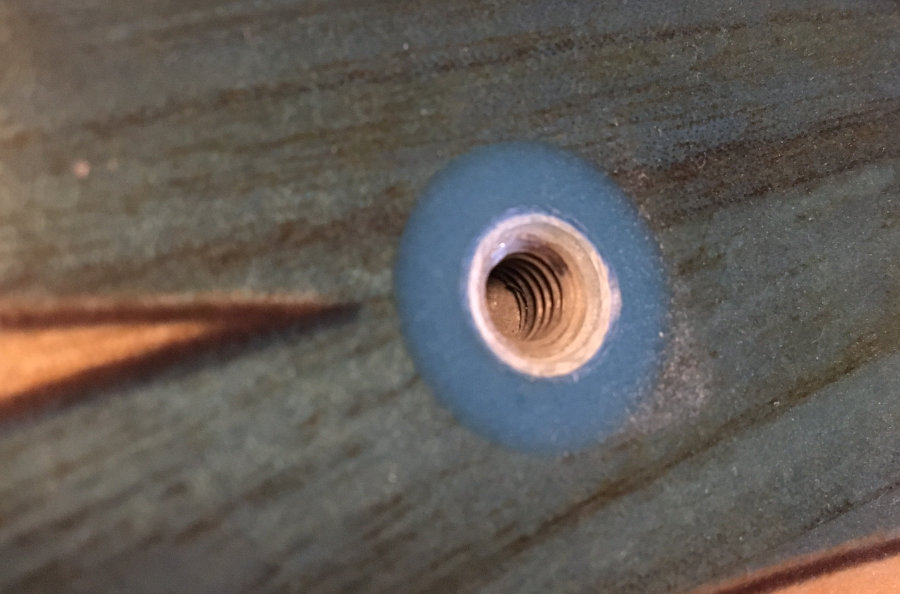 As you can see, we need to pay attention to a lot of details when we approach used kitesurfing gear. The list above can only be a start and it is for sure not so exhaustive, but can be a first step in this interesting side of the kitesurfing experience.
Do you have any other tips, questions, or suggestions? Leave your comment below.

Share the love for Kitesurfing...
Contrast Coffee Mug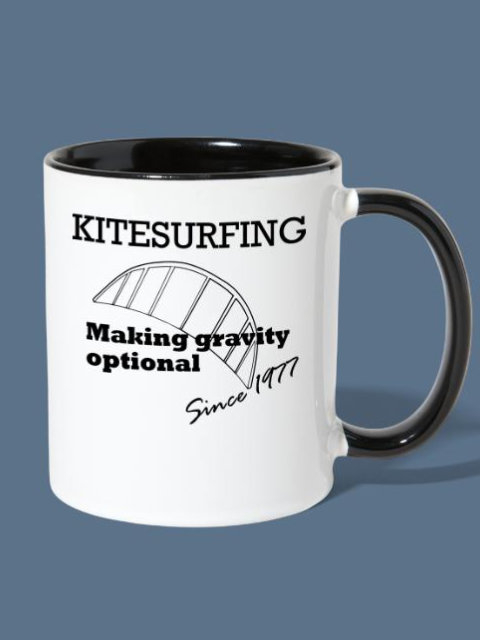 Logo: Kitesurfing making gravity optional since 1977
Promote your Kite School for free!
Index your Kite School in our database.
You will get free lifetime visibility on Kitesurf Culture website.
If you have a website, it will provide precious backlinks to improve your SEO ranking
Flowy T-Shirt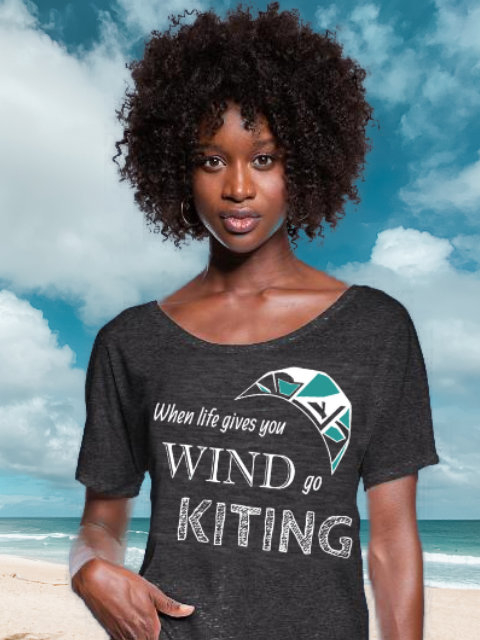 Logo: When life gives you wind go kiting!
Promote your Kite School for free!
Index your Kite School in our database.
You will get free lifetime visibility on Kitesurf Culture website.
If you have a website, it will provide precious backlinks to improve your SEO ranking
Relevant Posts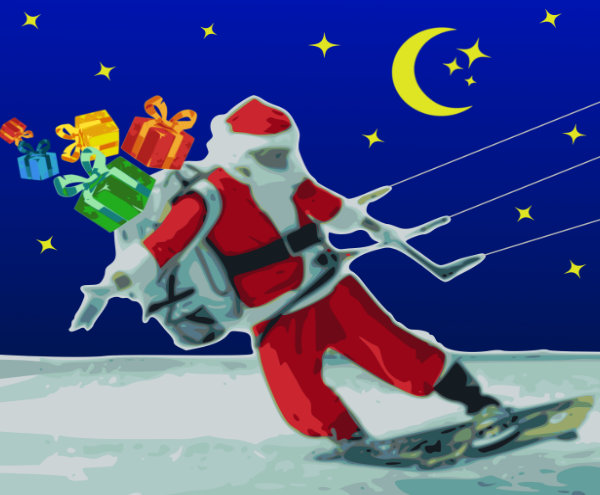 Gifts for Kitesurfers? 20 great presents for your Kite Buddy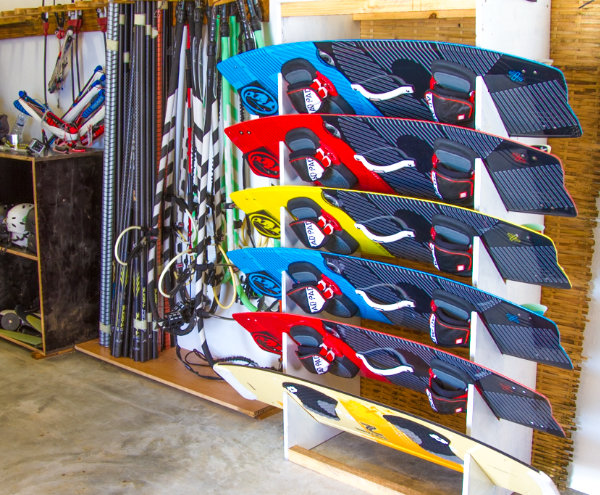 How to Choose the Best Kitesurfing Equipment (Part Two)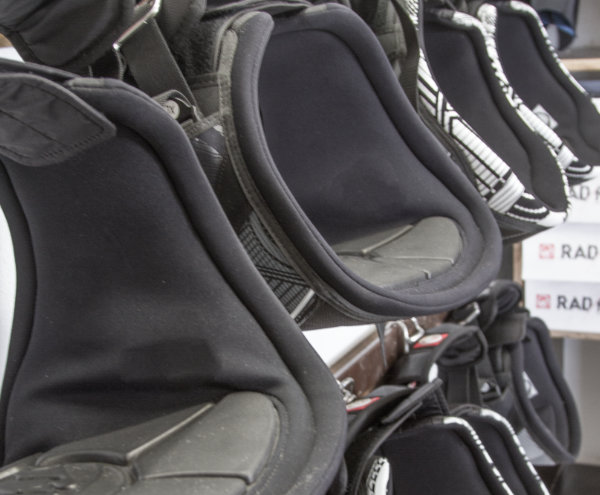 How to Choose the Best Kitesurfing Equipment (Part One)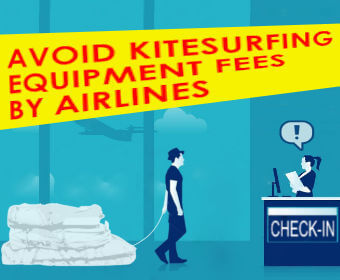 How to Avoid Kitesurfing Equipment Transportation Fees by Airlines
Mouse pad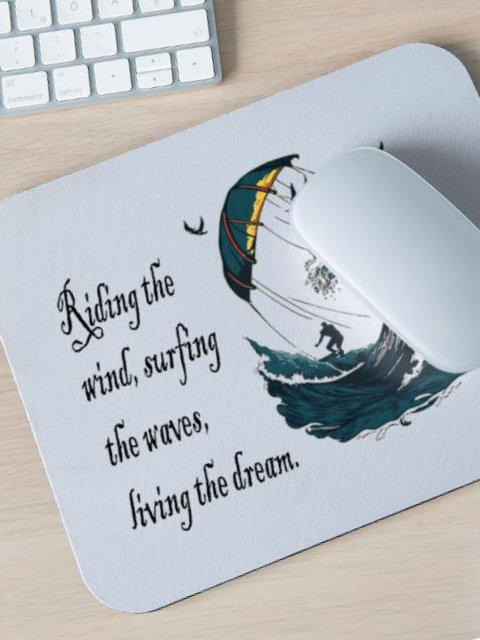 Logo: Riding the wind surfing the waves
Latest Posts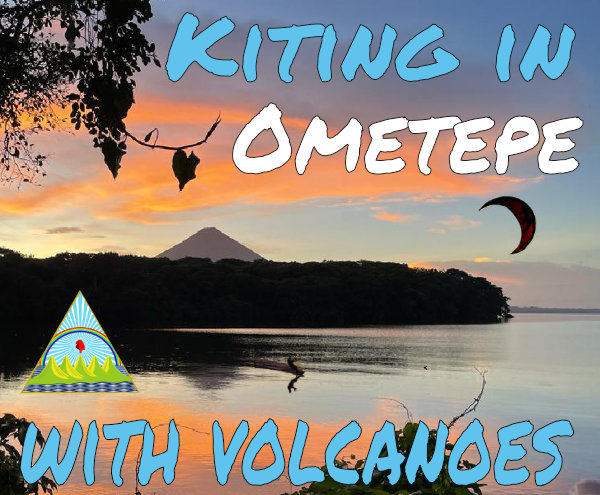 Kitesurfing in Ometepe: an Epic Kite Trip to Nicaragua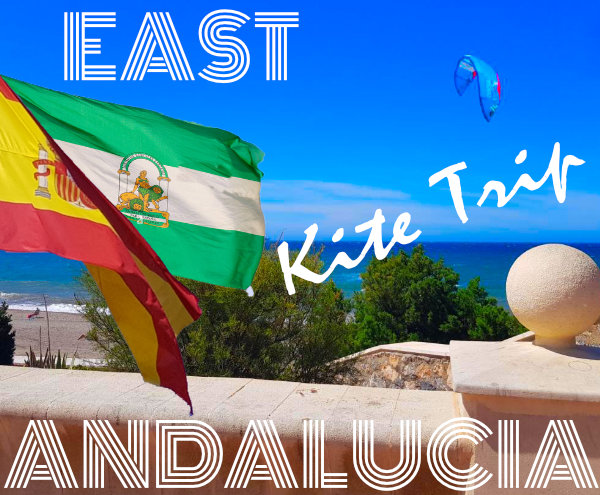 Kitesurfing Spring in Andalucia: Unexpectedly Great!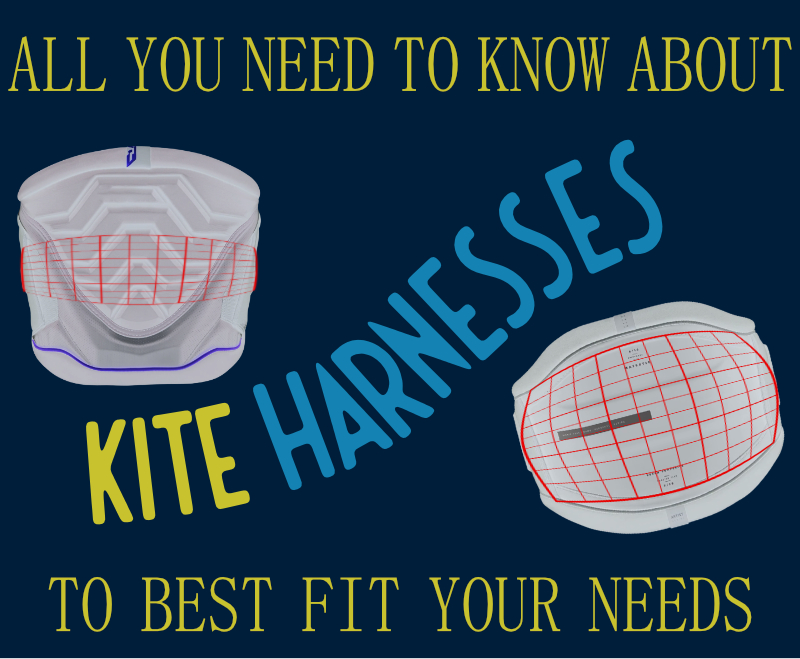 All that you wanted to know before purchasing a kite harness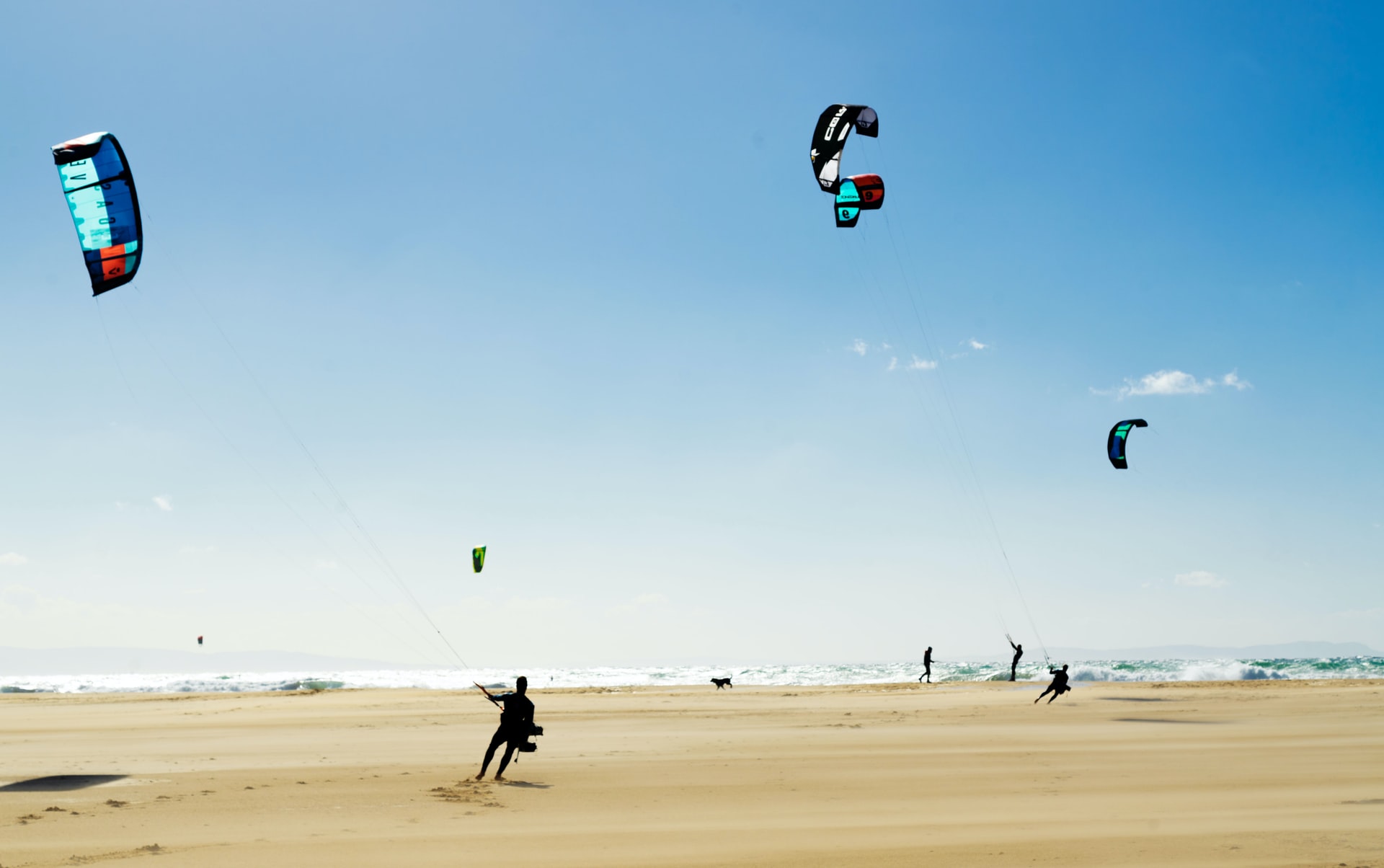 What you need to know before going kiting to Tarifa.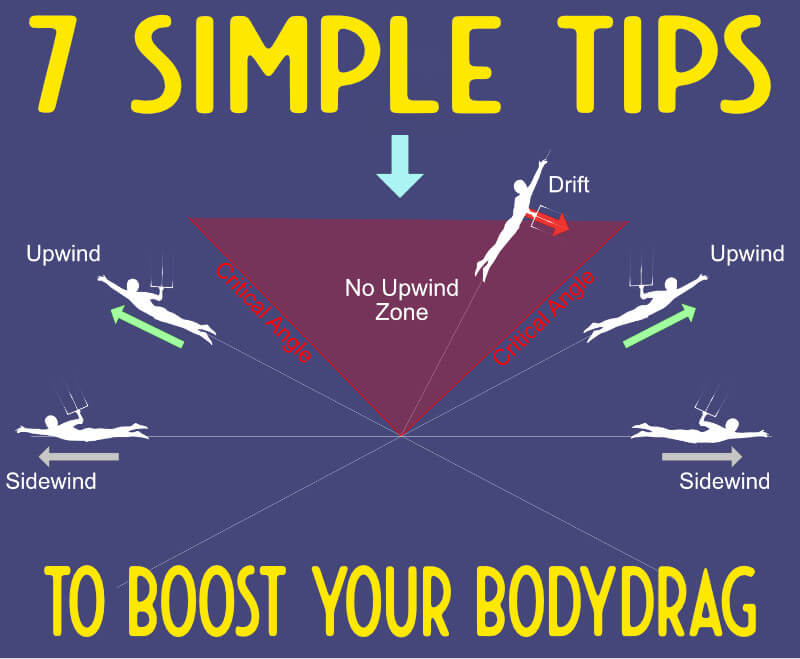 7 tips to boost your body drag upwind skills
Blog Categories