Go kiting to Sri Lanka: Why choose this country?
---
SRI LANKA is a well-known destination among wave surfers but lately is becoming more and more attractive to kitesurfers. It is for sure an exotic destination (located in the south of India), and it is worth a visit! Besides kiteboarding, there are beautiful landscapes, rich historical sites, gorgeous natural reservoirs, and many other things to do. If you travel for kiting, there are few known hot spots: the main ones are the Kalpitiya area (on the northwest Side) and Arugam Bay (southeast of the island, which is also a famous wave spot). The good thing is the wind is very regular in the right seasons and, if you have the desire to explore, you might find new and amazing spots, especially along the northwest coast, up to Adam's Bridge. Best season for Kite: June to September (and December/January in Kalpitiya area).
---
Pros: The cost of living is low, therefore even in touristic areas, you can have great deals for accommodations and food. The wind seasons are reliable with a good percentage of windy days.
Cons: Tourism is very welcome because Sri Lankans perfectly know how profitable it is, but the average quality of service, apart from a few cases in Colombo, is not top-notch, so you need to be adaptable. Traveling around the island is very slow due to the poor road infrastructure.
Kitespots in Sri Lanka
country map
Select Month:
---
Spot Symbols:

Wave spot

Flat Water Spot

Choppy Water Spot

Wave Spot
with Blog Article

Flat Water Spot
with Blog Article

Choppy Water Spot
with Blog Article
Spot List: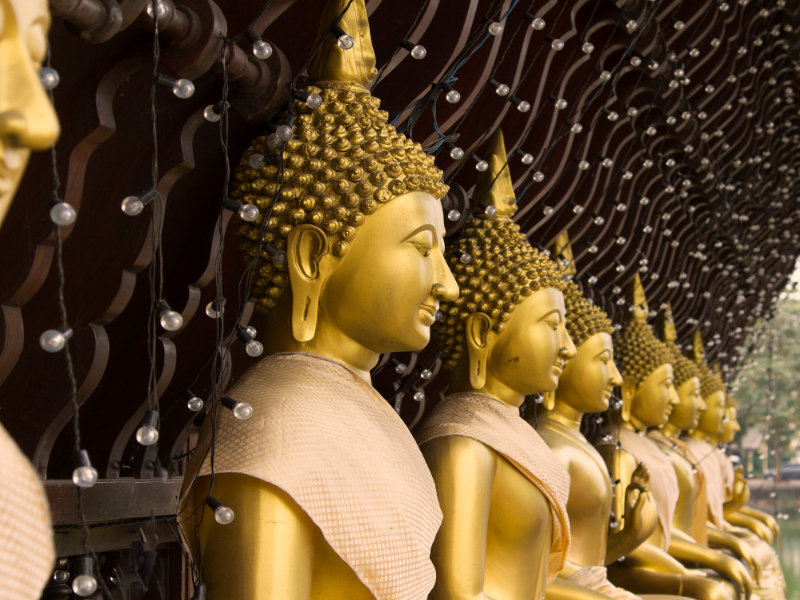 Go Kiting to Sri Lanka: Main Info
---
Time Zone : GMT + 05.30
Air Lines : Sri Lankan Airlines, Emirates, Qatar Air
Main Airports : Colombo International
Electricity : 230v 50Hz
Launguage : Sinhala, Tamil, English
Vaccines : Non Required
*This does not include Covid restrictions
Travel Tips
---
As mentioned, traveling around the island is a bit of a process due to the small and very busy roads. The main ways to get transportation are basically three: Chicken busses, Tuc-Tucs, and private rented car with driver.Car renting is basically very difficult for foreigners since you need to get your international driving license approved by very bureaucratic offices 20km out of Colombo. That seems to be intentional since the lobbies of transportation (both Tuc-Tucs and rented taxis) are very strong on the territory. For long travels, the private car with a driver is, of course, the most comfortable, and you can negotiate the price, don't just get the first offer. Accommodation quality varies also a lot from place to place, so better look around for the best deal. Bring your kite gear, since rental possibilities are relatively limited.
Destination Best for : Singles, Couples
Budget ($/$$/$$$) : $
Currency : Sri Lankan Rupee