Go kiting to
United States Of America
Go kiting to United States Of America: Why choose this country?
---
'Land of the Free, home of the Brave', traveling to the United States of America is for sure an unforgettable experience, whether you travel for kitesurfing or just for sightseeing. It is impossible to resume with a general characteristic of the spots of the country due to its dimensions and diverse conditions. From the warm beaches of Florida to the wild and windy coastlines of Oregon, to the Hawaiian ocean spots or the Great lakes, the country has so much to offer to kitesurfers. Any of the fifty states could have a chapter of its own about the practice of the sport, making it worth visiting the country several times.
---
Pros: Pros: Due to the country's dimensions and topographical diversity, it is practically possible to find any type of kitesurfing conditions from flat waters to big waves. There are hundreds of different spots all around the country and the choice can be linked to the desire to visit specific tourist destinations.
Cons: The USA is a pretty expensive country and you have to be prepared for medical emergencies since the costs can be very high.
Kitespots in United States Of America
country map
Select Month:
---
Spot Symbols:

Wave spot

Flat Water Spot

Choppy Water Spot

Wave Spot
with Blog Article

Flat Water Spot
with Blog Article

Choppy Water Spot
with Blog Article
Spot List: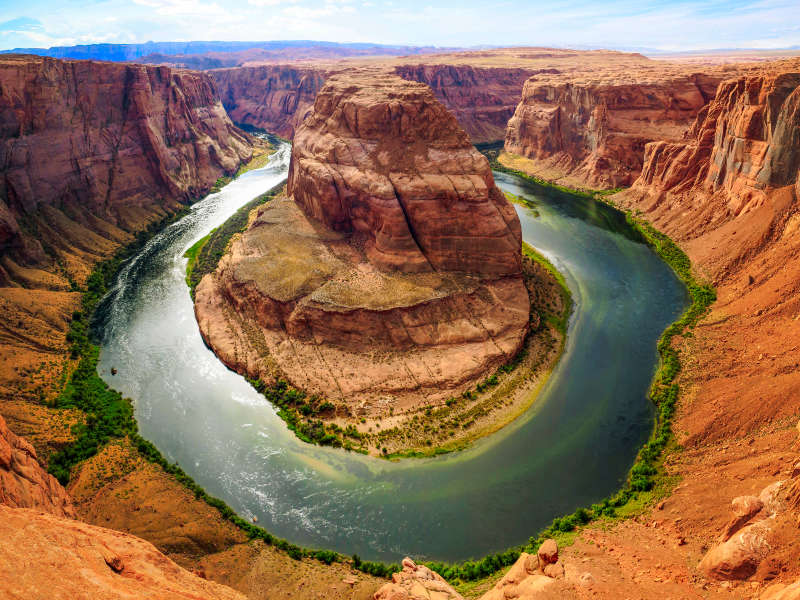 Go Kiting to United States Of America: Main Info
---
Time Zone : GMT - 4 to -10
Air Lines : From any Continent there are countless Airlines connections
Main Airports : Every state have different airports, check the one closest to youf final destination.
Electricity : 110-120V (60 Hz)
Launguage : American English
Vaccines : None Required
*This does not include Covid restrictions
Travel Tips
---
As written in the cons, medical expenses can be huge, so it is advisable to have good healthcare insurance that protects from kitesurfing accidents, before leaving for the US. Make sure of this specifically, since general medical insurance might not cover extreme sports activities. The country can be expensive, but it is possible to find cheap accommodation in less glamorous locations. In most cases renting a car will be needed to enjoy all the different kite spots in the area, so make sure you bring with you a valid international driving license.
Destination Best for : Couples, Singles, Families
Budget ($/$$/$$$) : $$$$
Currency : US Dollar