Kitesurfing Spring in Andalucia: Unexpectedly Great!
Often overshadowed by the close Tarifa, east Andalucia offers a great deal of kitesurfing spots. In spring empty beaches and steady winds are the rule.
Hey there, fellow adventure seekers and wave riders! Today, after our vacation in place to try firsthand how good it is, we're diving headfirst into the exhilarating world of kitesurfing in the province of Almeria, nestled along the captivating coastline of East Andalucia, Spain. Hold on tight as we uncover the hidden gems of this region, from the windswept beaches of Cabo de Gata to the lively town of Mojacar. Buckle up, folks, because this is going to be definitely interesting!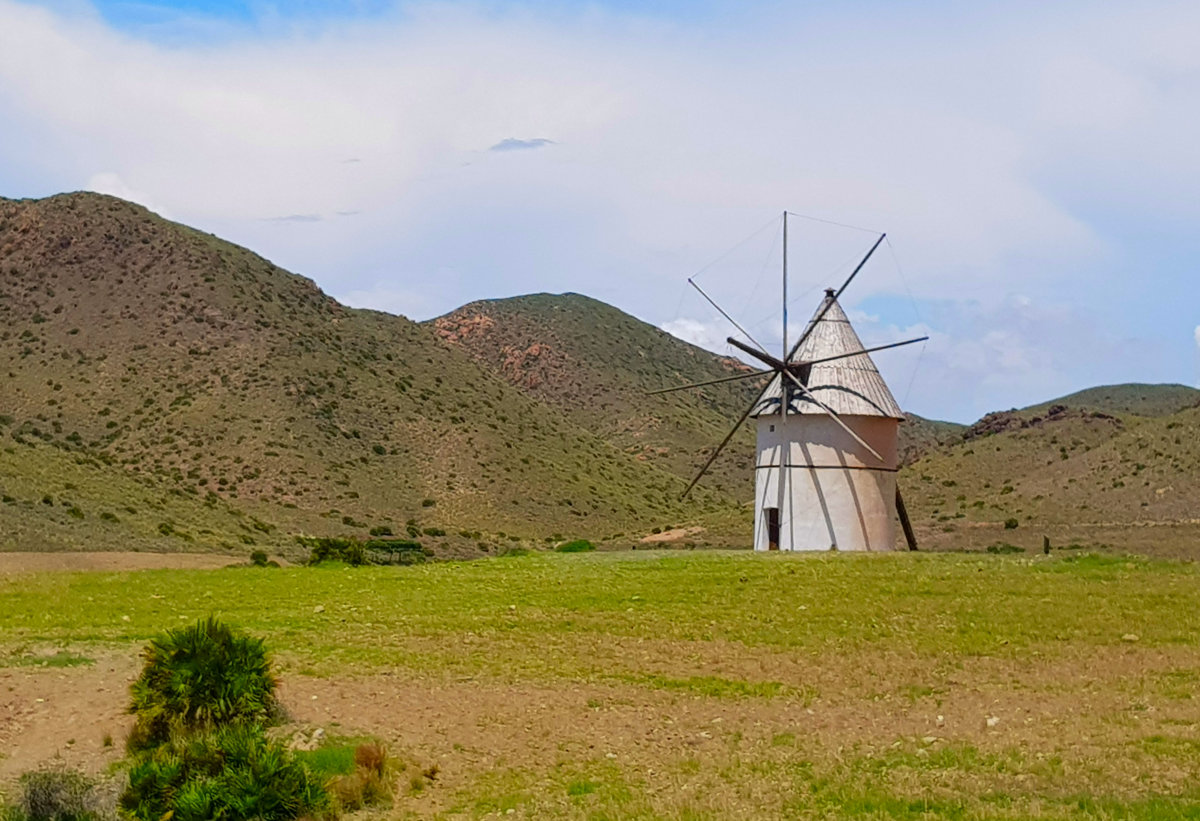 First things first, let's talk about timing. If you're looking for the perfect blend of ideal wind conditions and minimal crowds, then mark your calendars from March to June. During this magical period, the winds are just right, and the tourism scene is still peacefully snoozing. According to local wind statistics, the prevailing Levante and Poniente winds are more consistent during spring, making it the prime season for kitesurfing enthusiasts as we are. The beaches are all open for kitesurfing during this time, and they offer ample space to catch the wind without the bustling summer crowds.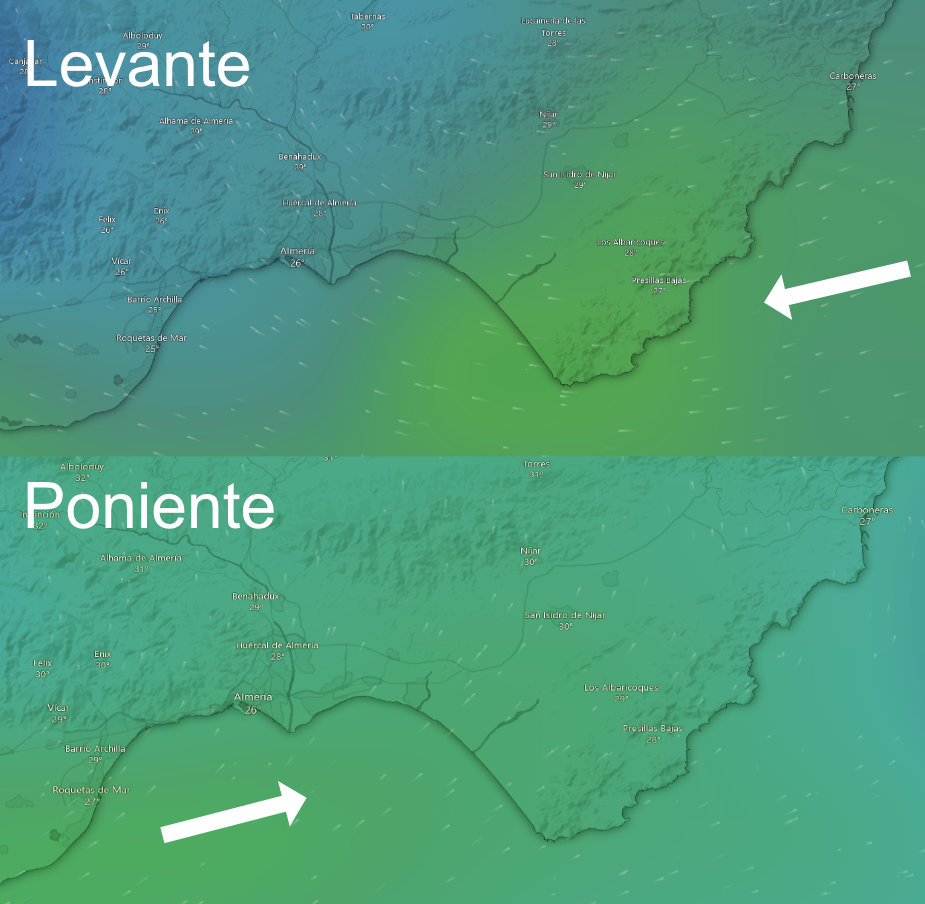 Now, let's get down to the nitty-gritty of kitesurfing spots. From Almeria to Cabo de Gata and all the way up to Mojacar, there's a plethora of locations to suit your wind-chasing desires (El Zapillo, El Rosita, Costacabana, Retamar, Playa Los Genoveses, San José, La Isleta, Carboneras, Algarrobicos). Here's the deal: you've got two main wind directions to choose from. If the 'Levante' wind (blowing from the east) and the 'Poniente' wind (coming from the west), for each of these two main directions you can find several suitable spots. The choice is yours, and each spot offers its own unique flavor of wind and waves. Many kiters, when the conditions are optimal, come even from Tarifa (read about it here) to have great sessions in this area.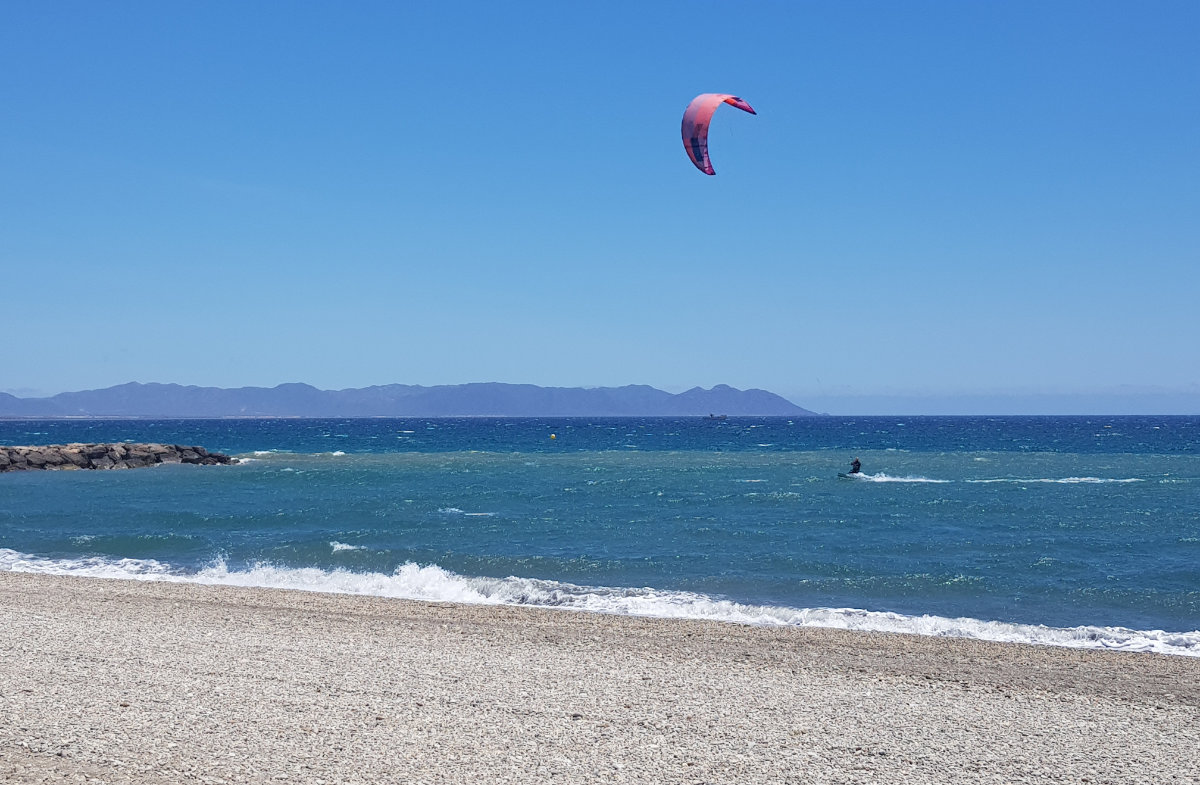 Let's take a moment to appreciate the awe-inspiring beaches in Almeria and Cabo de Gata. The province of Almeria boasts an incredible coastline stretching over 200 kilometers, characterized by stunning beaches with crystal-clear waters and dramatic cliffs. The Cabo de Gata-Nijar Natural Park, a UNESCO Biosphere Reserve, is a true gem for kitesurfers. Its untamed beauty and unspoiled beaches create the perfect playground for kitesurfing enthusiasts. With the absence of excessive tourism in spring, you can have these picturesque beaches practically for yourself. It's like stepping into a postcard!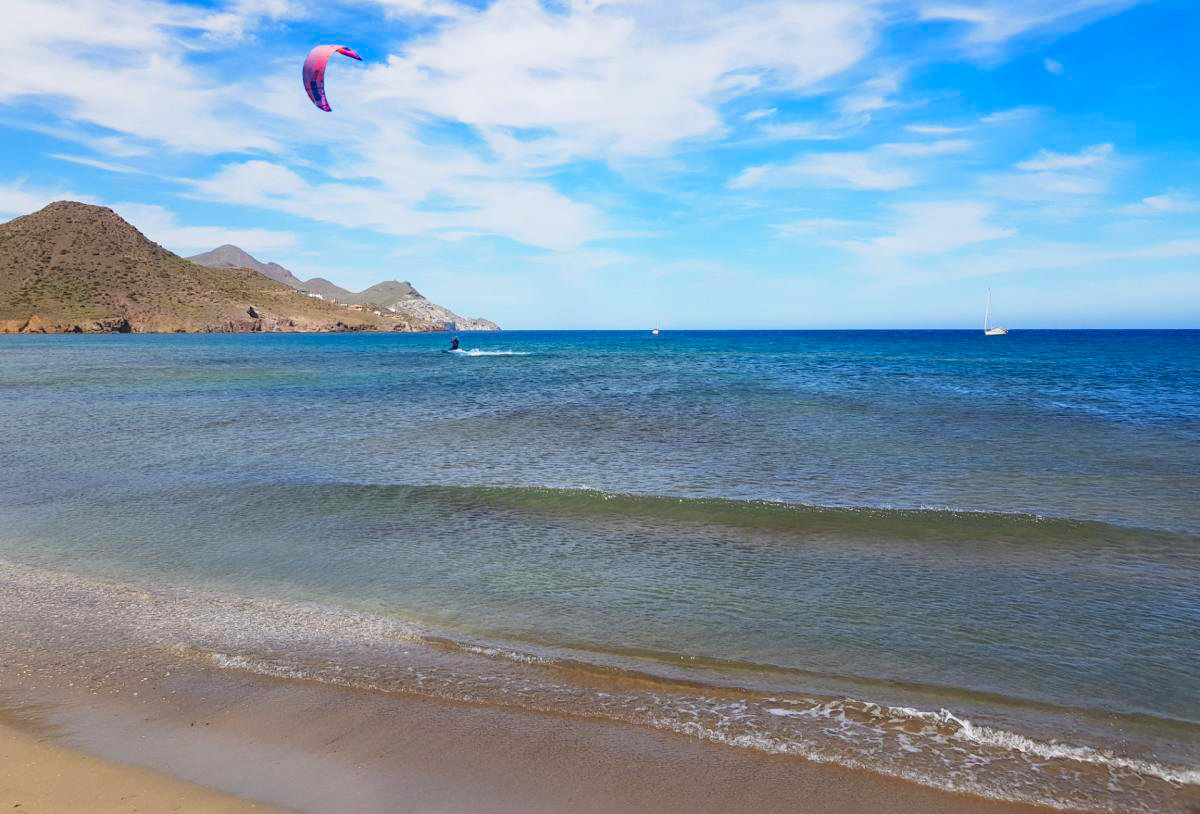 When it comes to accommodation, fear not, my fellow adventurers. Almeria and its surroundings are teeming with an abundance of options, ranging from cozy rental flats to several bed and breakfasts to charming hotels. You can find comfortable and affordable accommodations in the towns along the coast, ensuring a pleasant stay during your kitesurfing escapades. And let's not forget the food! Oh, the mouthwatering delights of Andalucia. From tapas to seafood delicacies, prepare to tantalize your taste buds with the vibrant flavors of this region. Enjoying the local cuisine is an essential part of the Andalusian experience, and in the low season, you'll find that the cost of a vacation here is surprisingly reasonable. It's a win-win situation!
Due to the nature of the kitesurfing scattered spots along the coastline, having a car is definitely a must, unless you want just a partial experience. Lucky for us, rentals in Malaga (where you are most likely to fly to), and Almeria are really affordable, with great choice of budget and cars.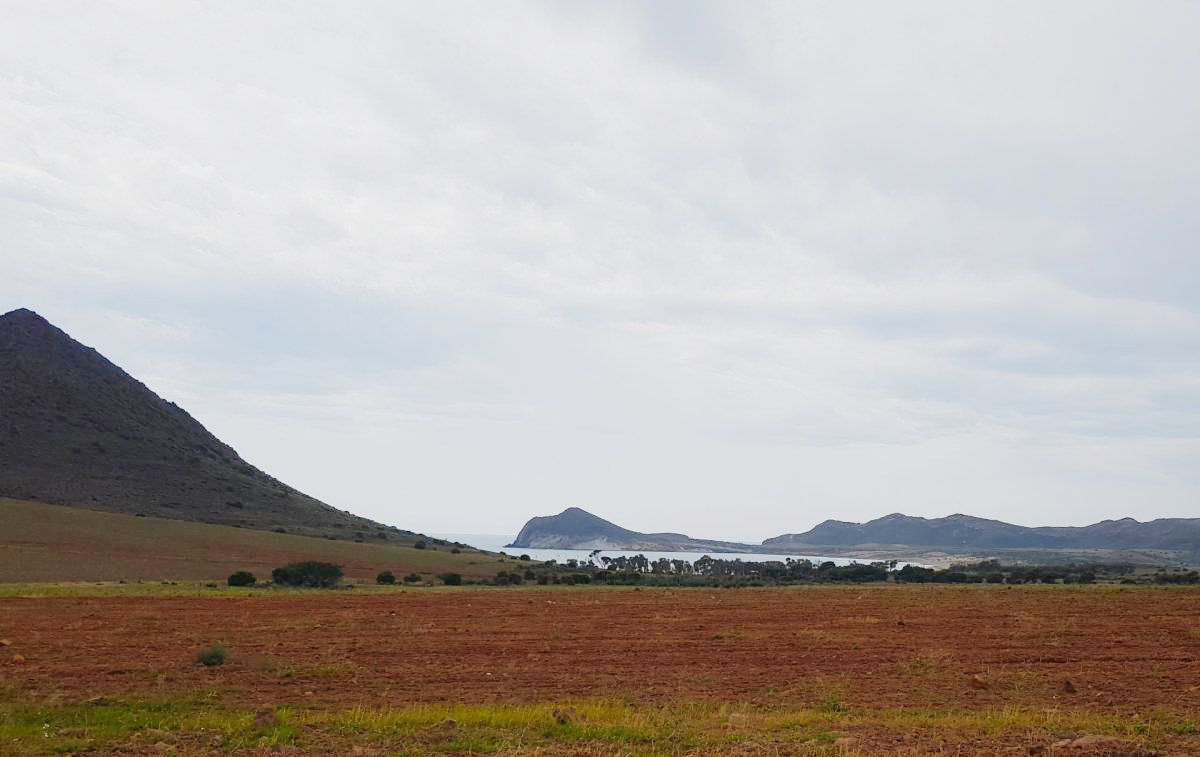 Now, let's talk about what happens after you've hung up your kite for the day. Starting in June, the local towns come alive with their folklore feasts, adding a touch of cultural flair to your kitesurfing adventures. Mojacar, a picturesque town perched on a hill overlooking the Mediterranean, is renowned for its lively nightlife and traditional festivals. During these festivities, the streets fill with color, music, and dancing, providing visitors with a vibrant and authentic experience. Nijar, another charming town in the area, is famous for its pottery and crafts. Exploring these towns after a day of kitesurfing offers a wonderful opportunity to immerse yourself in the rich traditions and warm hospitality of Andalucia.
.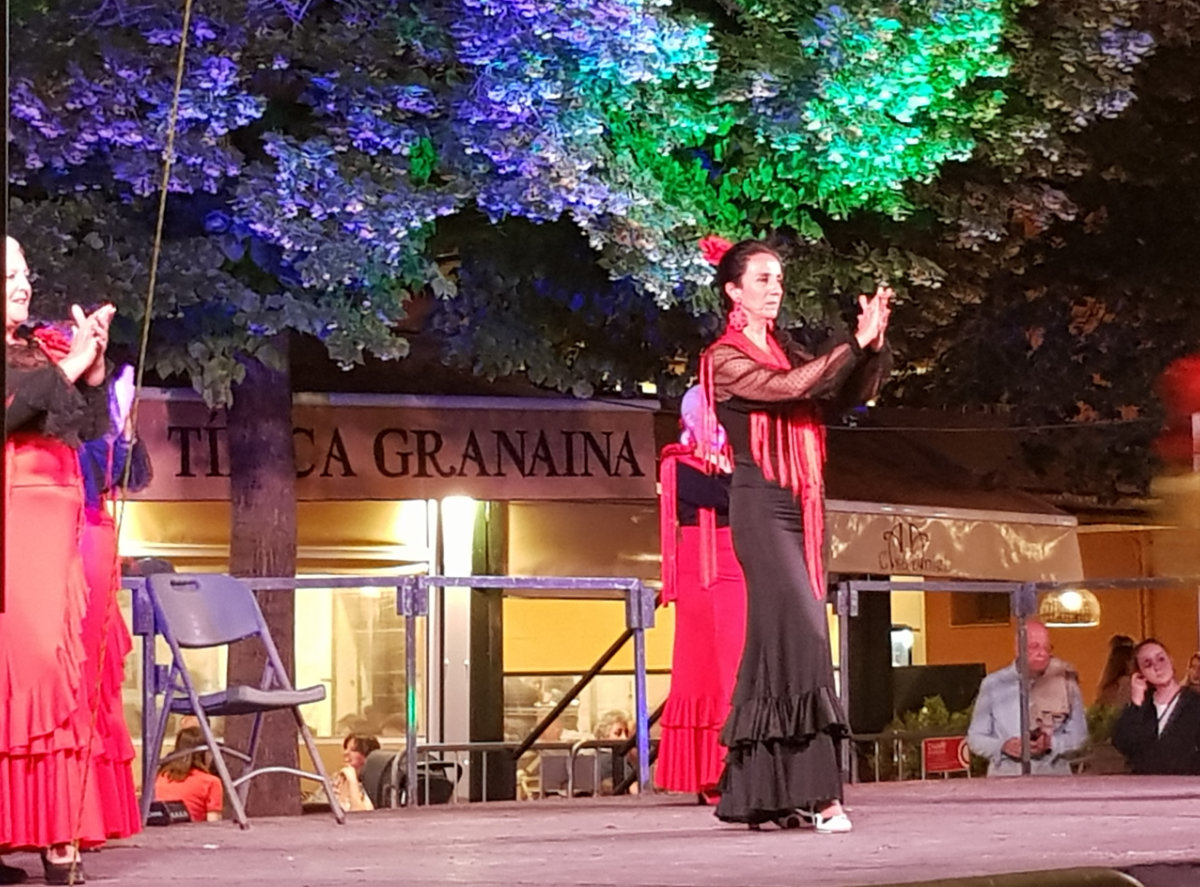 And here's a little secret: you're not far from Granada, a treasure trove of history and culture. So, on those rare windless days, seize the opportunity to embark on a thrilling excursion to this enchanting city. Granada is home to the magnificent Alhambra, a UNESCO World Heritage Site, with its stunning Moorish architecture and breathtaking gardens. Stroll through the narrow streets of the Albaicín neighborhood, indulge in delicious tapas, and soak in the vibrant atmosphere of this captivating city. It's a fantastic way to add an extra layer of adventure to your kitesurfing trip.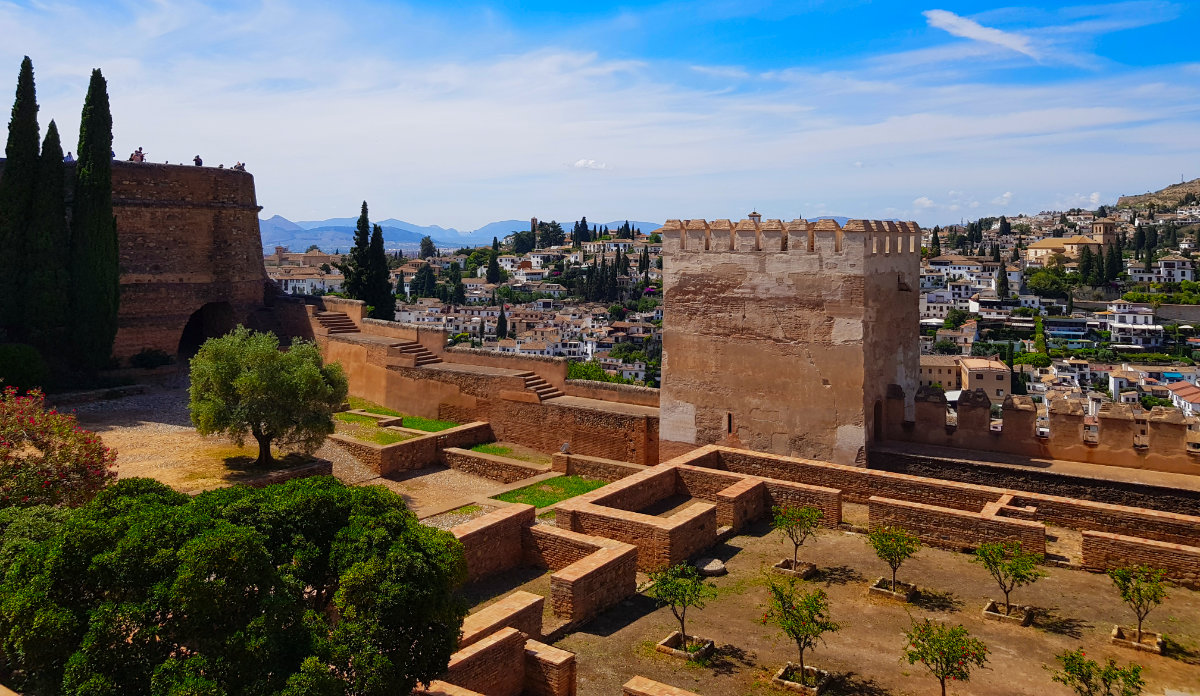 So, my friends, if you're seeking an extraordinary kitesurfing experience, look no further than the spring season in East Andalucia. From the untamed beauty of Cabo de Gata to the vibrant festivities of Mojacar, this corner of Spain holds countless surprises and exhilarating moments. Get ready to soar through the air, feel the wind on your face, and create amazing sessions and memories. Spring in Andalucia kitesurfing: it's the unexpectedly great adventure you've been waiting for!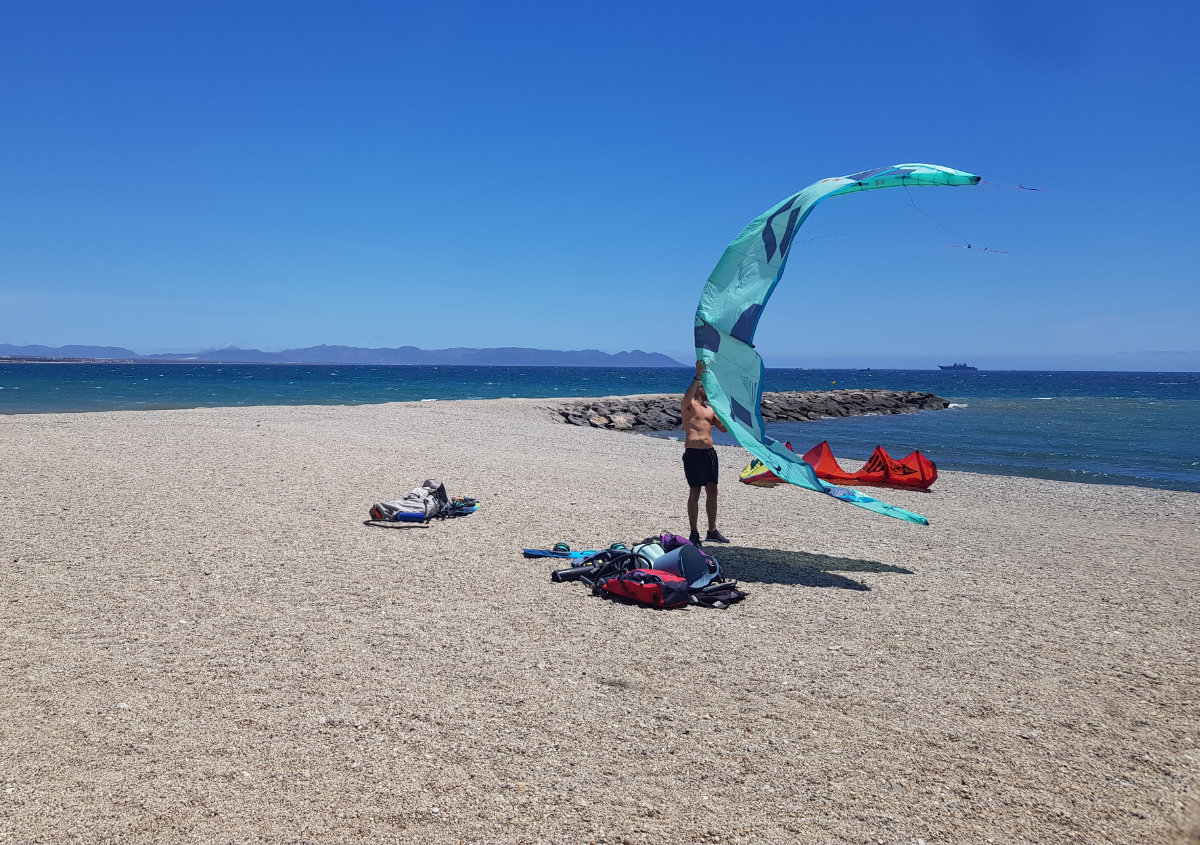 Share the love for Kitesurfing...
Flexfit Baseball Cap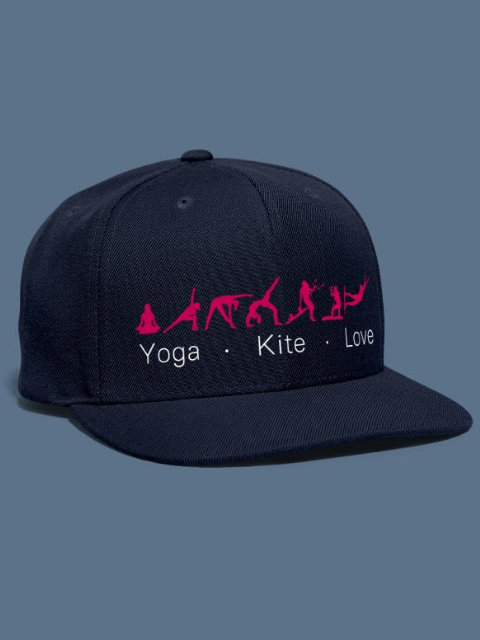 Logo: Yoga Kite Love
Promote your Kite School for free!
Index your Kite School in our database.
You will get free lifetime visibility on Kitesurf Culture website.
If you have a website, it will provide precious backlinks to improve your SEO ranking
Computer Backpack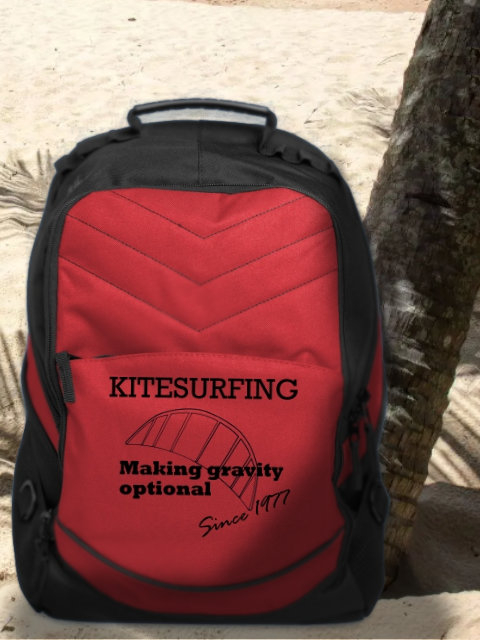 Logo: Kitesurfing: making gravity optional since 1977
Promote your Kite School for free!
Index your Kite School in our database.
You will get free lifetime visibility on Kitesurf Culture website.
If you have a website, it will provide precious backlinks to improve your SEO ranking
Men's Performance T-Shirt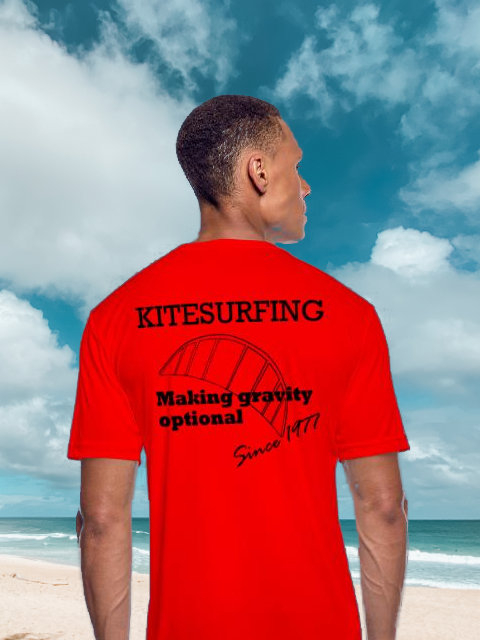 Logo: Kitesurfing making gravity optional since 1977
Latest Posts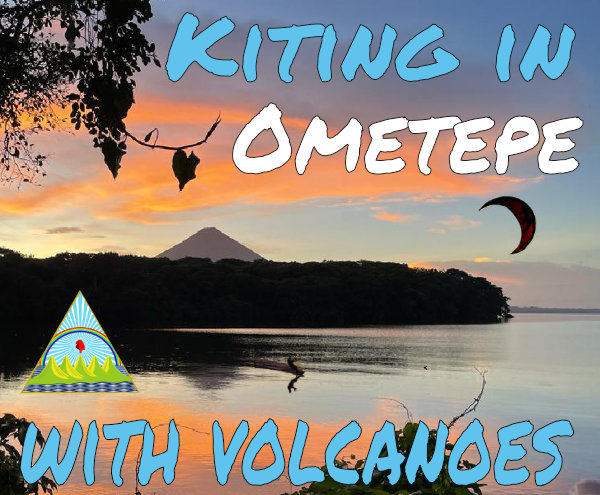 Kitesurfing in Ometepe: an Epic Kite Trip to Nicaragua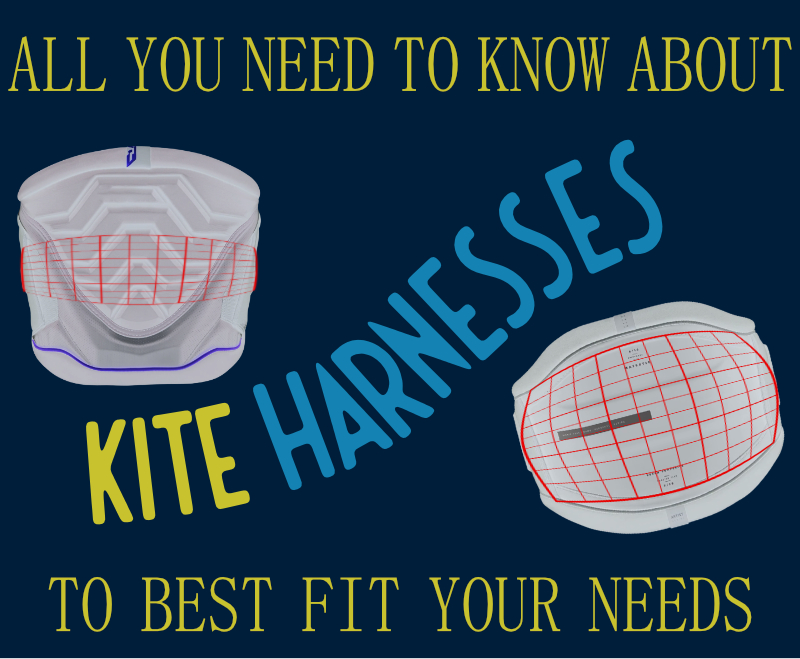 All that you wanted to know before purchasing a kite harness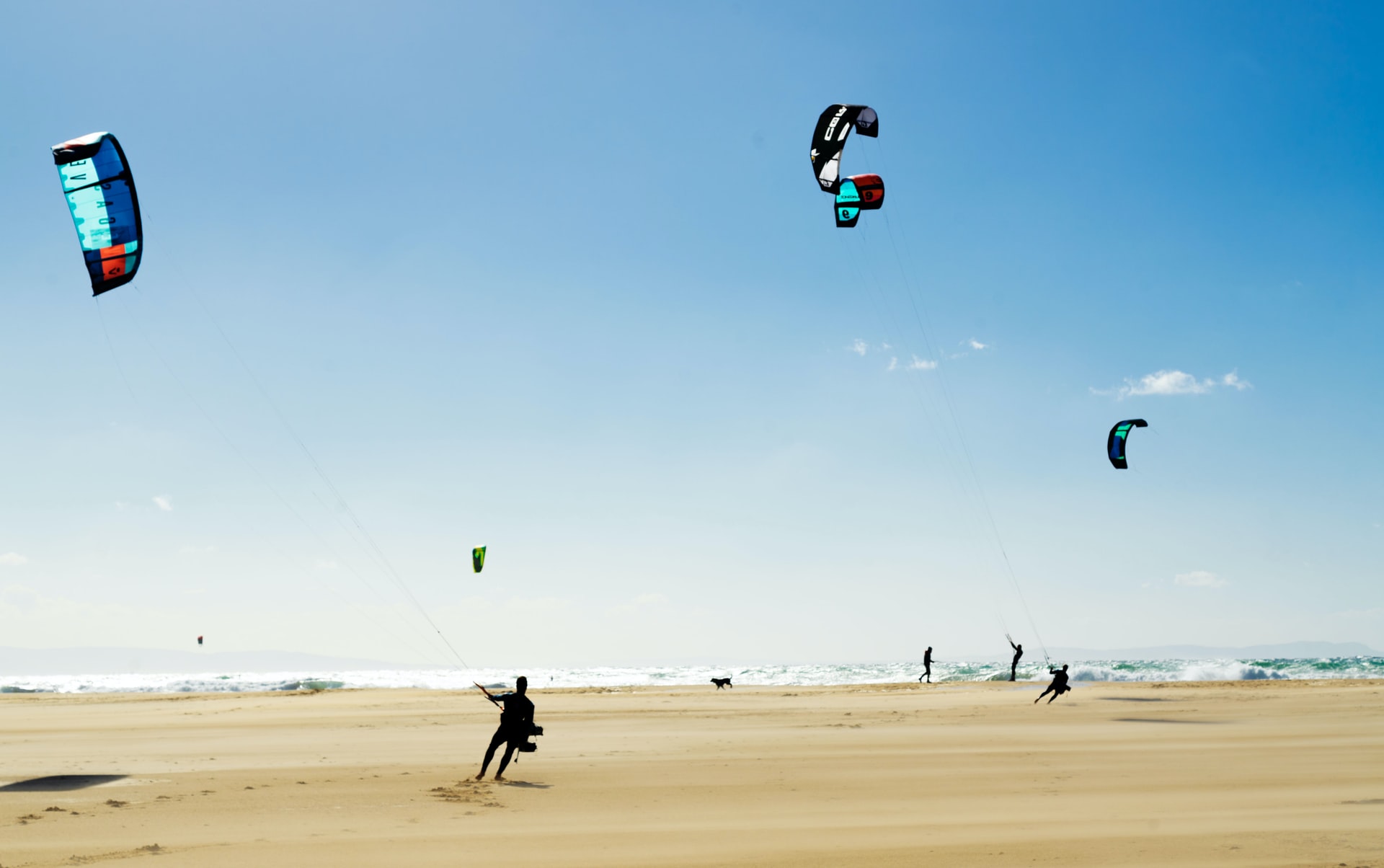 What you need to know before going kiting to Tarifa.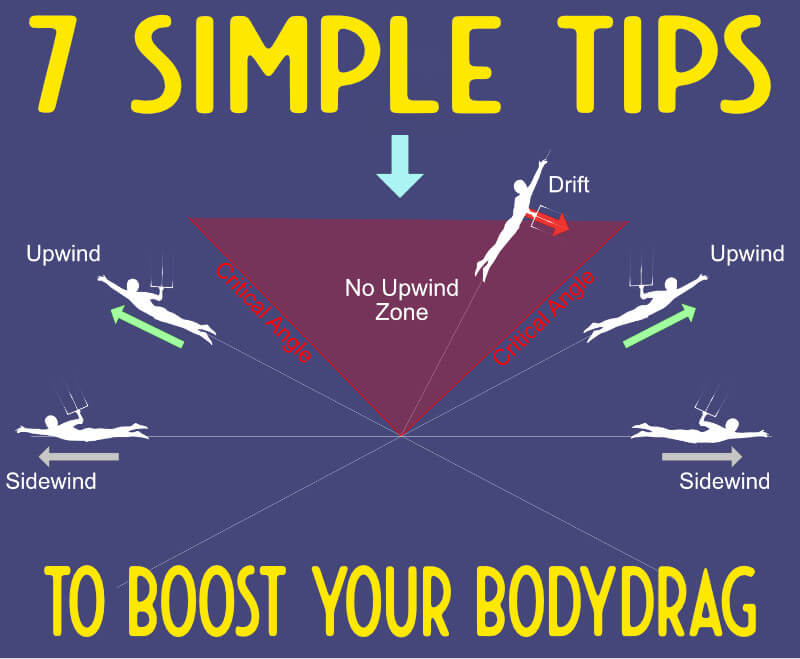 7 tips to boost your body drag upwind skills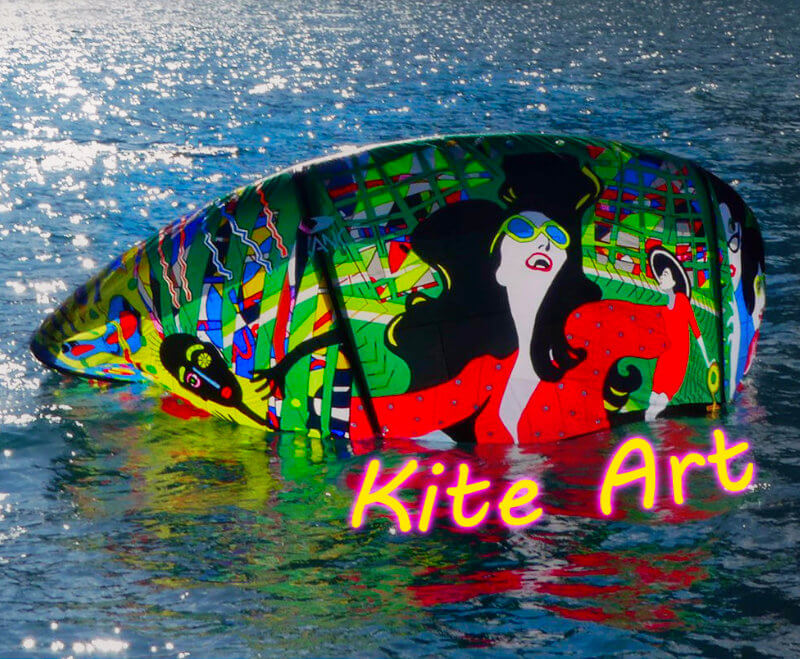 When your kite becomes a flying piece of art
Blog Categories