Go kiting to Oman: Why choose this country?
---
With its 1,967 miles (3,165 km) of coastline, Oman has for sure plenty to offer in terms of kitesurfing spots. The country itself is an attraction for its nature, deserts, and archeological sites. Many towns showcase castles and forts and are surrounded by lush date-palm plantations. Oman evokes many 'One Thousand and One Nights' tales in all of its corners and it is a land of majestic beauty and fascination.
The wind season in the north is mainly in the winter and early spring while in the south can be broader, and from May to September it offers here really good winds, even though the rainy season hits normally more strongly.
---
Pros: Practically undiscovered for kitesurfers, you can find hundreds of places where to stop and kite along the coast. People are really friendly and welcoming. The Winter season is full of festivals and events all around the country and the wide beaches all over the country are a paradise for kitesurfing.
Cons: The country is pretty expensive in terms of the quality/price ratio of the accommodations, especially on the high-end hotels, where the prime level charges don't match the poor quality of the service. In summer temperatures can reach 50 degrees Celsius and risk of flash flooding are high in the wet season. Oman is ranked the world's 10th most dangerous country for driving.
Kitespots in Oman
country map
Select Month:
---
Spot Symbols:

Wave spot

Flat Water Spot

Choppy Water Spot

Wave Spot
with Blog Article

Flat Water Spot
with Blog Article

Choppy Water Spot
with Blog Article
Spot List: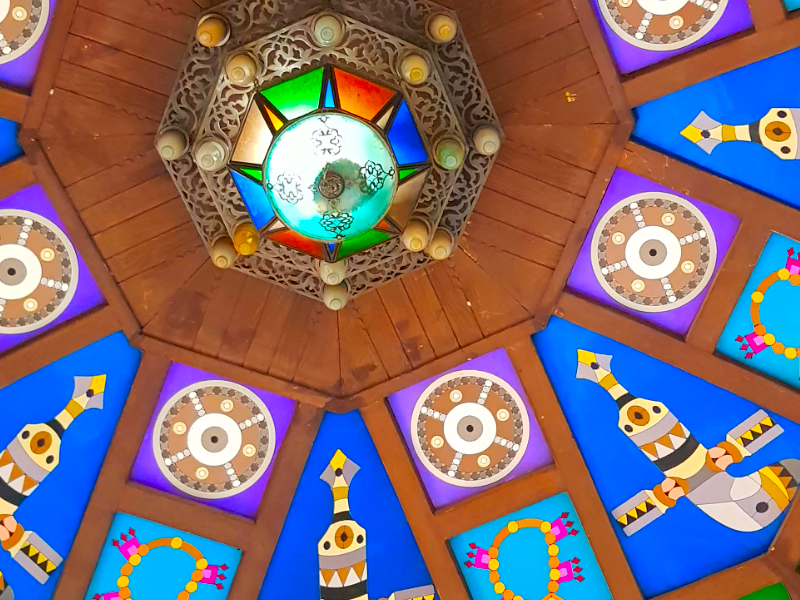 Go Kiting to Oman: Main Info
---
Time Zone : GMT +4.00
Air Lines : Oman Air
Main Airports : Muscat, Sohar, Salalah, Duqm
Electricity : 220–240V 13A plug type G
Launguage : Arabian, English and French (touristic areas)
Vaccines : None
*This does not include Covid restrictions
Travel Tips
---
Oman is one of the safest countries in the world and Omanis are really friendly. The country is huge and diverse so you should plan your trip in advance to get the most out of your kite trip. Better staying in local touristic structures which grant coziness and god quality of food plus a touch of local hospitality taste. Avoid big hotel chains normally impersonal, expensive, and with bad quality levels compared to international standards.
Try local food based on vegetables, fish, and meat, dressed in original Omani sauces. Stop in juice bars for a great pomegranate or min-lemon refreshment while smelling the fragrance coming from a close-by Frankincense shop.
Destination Best for : Singles, couples
Budget ($/$$/$$$) : $$$$
Currency : Oman Rial